Ron Wood attends a press conference in Dublin to promote a concert as part of the Rolling Stones Urban Jungle Europe Tour.
In April 1990 Ron Wood was in Dublin to promote the Rolling Stones Urban Jungle Europe Tour with plans for a concert at Lansdowne Road. The tour began in May 1990 taking in 10 countries, with one gig planned for Dublin on 16 July.
Ronnie, accompanied by his wife Jo, attended a press conference at Lansdowne Road in Dublin to promote the concert. He didn't have far to come from his home in Naas, Co. Kildare.
Teresa Mannion spoke to Ron about the upcoming gig, which the band wanted to do for "the craic". Ron Wood commented on the tour
We're gonna hit Europe by storm in a slightly different way that we did to America and Japan. So we wanna make it more interesting each time we go to a different place.
However, plans were scuppered when local residents around the stadium objected to the concert on grounds of policing and safety.
The Rolling Stones eventually pulled out of the event for alleged logistical reasons. However, some reports point to poor ticket sales as the main reason for the concert's cancellation.

An RTÉ News report from 23 April 1990.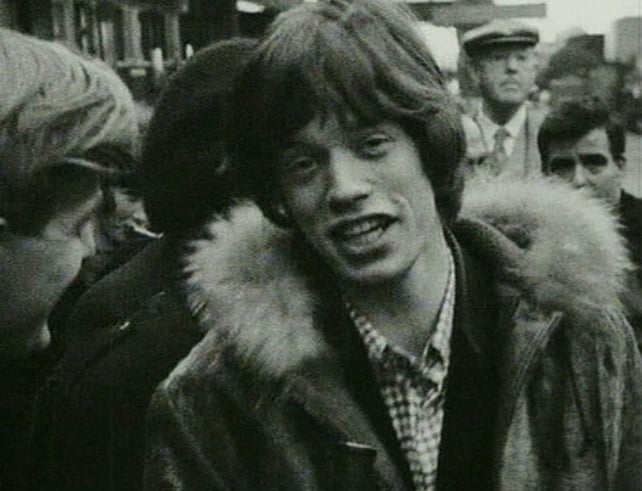 Mick Jagger (1965)