Students at University College Dublin protest at overcrowding and move from Earlsfort Terrace to Belfield.
On 26 February 1969 UCD students held a mass meeting over concerns about the imminent move from the Earlsfort Terrace campus to Belfield.
They were worried about overcrowding, poor facilities and a newspaper report that there would be no library in Belfield until October 1970. Afterward, a group of students barricaded themselves into rooms overnight. The protest continued with students boycotting lectures and meeting in small groups to discuss all aspects of college life. It became known as the gentle revolution.
'Seven Days' broadcast this report on UCD student unrest showing protest meeting in packed halls. History lecturer Sister Benvenuta (Margaret MacCurtain) says she is,
Tremendously excited and exhilarated by it. I feel that this is going to affect the whole of Irish society in a wonderful way.
A young Ruairí Quinn is critical of the university's decision-making process, saying
I don't think that these people are any longer competent to run the university under the present system.
Ruairí Quinn was made Minister for Education and Skills in 2011.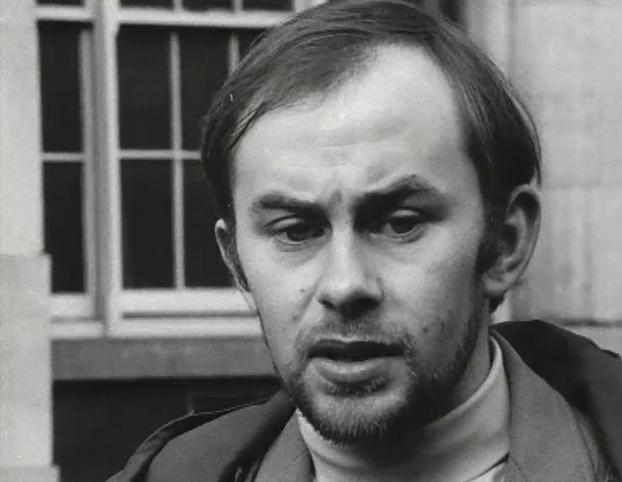 Ruairí Quinn
'Seven Days' broadcast on 11 March 1969. The reporter is John O'Donoghue.