Are the ideals of life of light, liberty and learning realised by life and education at University College Cork?
Newsbeat meets some of the students on the UCC campus to find out what they think of the level of education they are getting. Many students argue that they are spoon fed facts rather than being educated how to think.
Students at UCC have decided yes, the ideals have been defeated by the system.
The Philosophical Society at UCC argues that they are not receiving a university education.
They say on their campus of National University there is learning without light or liberty.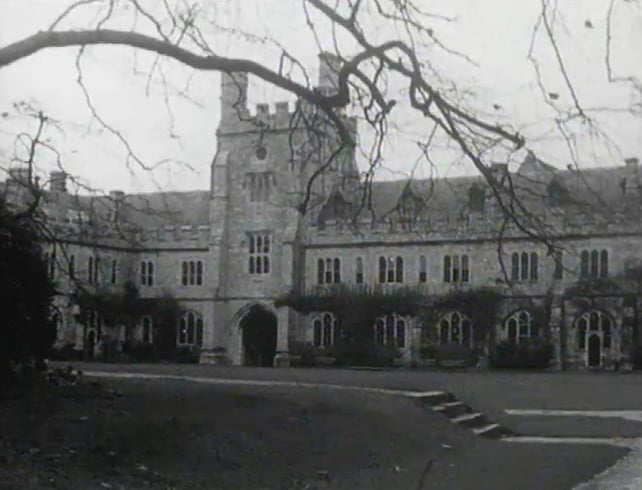 University College Cork (1966)
The growth in student numbers at the college has far out-stripped the facilities available resulting in overcrowding. There are however plans to alleviate this pressure with the construction of a new science building at a cost of £1,350,000. However, the government has not yet released the funding so work has yet to begin. Until these problems are addressed its undergraduates will remain
Frustrated, cynical and complaining.
Bill O'Herlihy also talks to the President of the College Dr JJ McHenry about the undergraduates' complaints.
UCC is built on the grounds of what is believed to be site of the school founded by Saint Finbar in the 7th century. The motto of the college is
Where Finbar taught, let Munster learn.
UCC was founded as Queen's College for just over 100 students in 1849 the college was rechartered as a constituent college of the National University in 1908. Since this time, its student role has multiplied by twenty five. The college now has a full-time day student number of 2,559.
This episode of 'Newsbeat' was broadcast on 19 December 1966. The reporter is Bill O'Herlihy.