The search for student accommodation begins with the evening newspaper and then calling the landlord.
Ahead of the return of students for the new college year, RTÉ News looks at the state of the student housing market in Dublin, the standard of accommodation and the challenges of securing somewhere to live.
But what is good value for money? J Ciaran O'Duffy of the Accommodation Bureau of the Union of Students of Ireland (USI) visits a good standard bedsit with shared bathroom facilities at a reasonable rent of twenty-one pounds a week.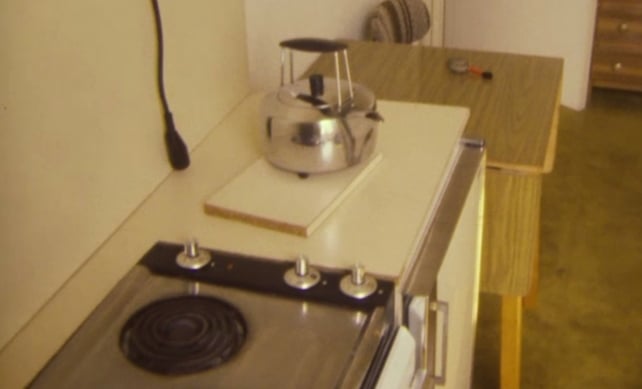 Kitchenette in Bedsit (1984)
It's clean, it's bright, it's well-maintained.
According to O'Duffy, bedsits in Dublin range in price from seventeen to twenty-five pounds per week and for anything above that,
You're probably being ripped-off.
Peter O'Neill of the USI provides some advice for students and outlines some of the financial challenges they face in their search for accommodation.
An RTÉ News report broadcast on 20 August 1984. The reporter is Brian O'Connell.