The focus of the housing market is now on luxury flats rather than regular family homes.
'Sixty-Five' took a look at the Dublin housing market back in 1965, when the middle-income buyer was being squeezed by credit restrictions. There was still a steady demand for high-income properties from cash buyers, but the squeezed middle now had to turn their attention to luxury flats instead of houses. These were not designed for raising large families, but as presenter Brian Cleeve explains in this report,
Prosperity is still so new to us as a country that we haven't had time to work out all the problems yet.
Brian Cleeve checks out the flats at Lynton Court in Dublin, which have been designed for the
Rolls Royce Tenant.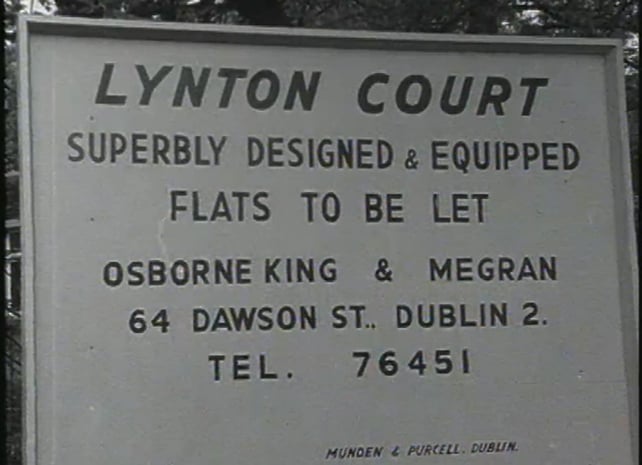 Housing 'Sixty Five'
A 'Sixty-Five' report broadcast 6 May 1965.