During the controversial redevelopment of Georgian buildings at Hume Street and St Stephen's Green in Dublin students have occupied a building in protest and are repairing damage they say was caused to the building by the developers.
Patrick Gallagher visits the building occupied by architecture students and others protesting against the development. On the doorstep Gallagher talks to three young women about what they are doing and why they are here. The first woman is 19 year old Marian Finucane.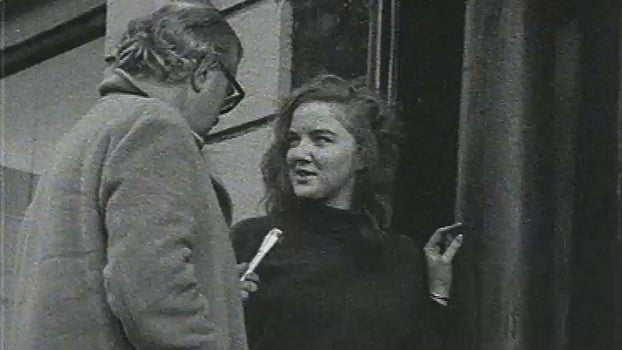 Patrick Gallagher and Marian Finucane (1970)
At a press conference John Corcoran managing director of the Green Property Company says that they would be willing to sell the buildings for a price in excess of £200,000.
This episode of 'Wednesday Report' was broadcast on 14 January 1970.