Patrick Gallagher reports from Sheriff Street in Dublin where he meets a group of young boys who tell him about their lives in the flats.
Once you have friends, you are O.K.
These are the words of wisdom from one young resident of Sheriff Street referring to the brighter side of living in the flats.
Three blocks of corporation flats, St. Brigid's Garden, St. Laurence's Mansions and Phil Shanahan House, are situated in a triangle bounded by the docks, the canal and the railway. In the three blocks of flats, there are about 560 families and 2,500 children. The complex contains one concrete playground divided into sections: one for boys and one for girls.
This episode of 'Report' examines the environment in which these children live and identifies the importance of friends in a world in which friends are vital.
'Report: Once You Have Friends You Are OK' by Patrick Gallagher was broadcast on 26 November 1970.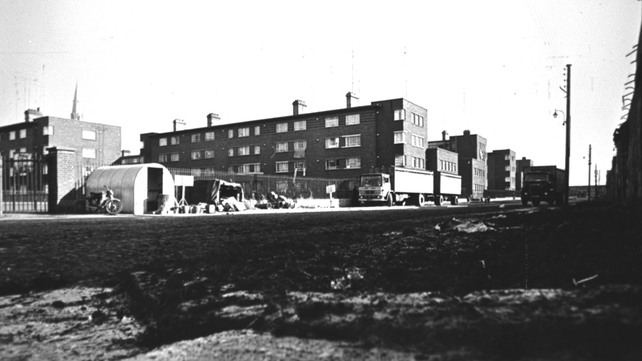 Sherrif Street Flats Dublin