What is it like for children growing up in inner city Dublin?
Patrick Gallagher meets a group of young boys in Sheriff Street, Dublin who tell him about their lives in the flats.
Once you have friends, you are O.K.
Three blocks of corporation flats, St. Brigid's Garden, St. Laurence's Mansions and Phil Shanahan House, are situated in a triangle bounded by the docks, the canal and the railway. In the three blocks of flats, there are about 560 families and 2,500 children. The complex contains one concrete playground divided into sections: one for boys and one for girls.
'Report: Once You Have Friends You Are OK' was broadcast on 26 November 1970. The reporter is Patrick Gallagher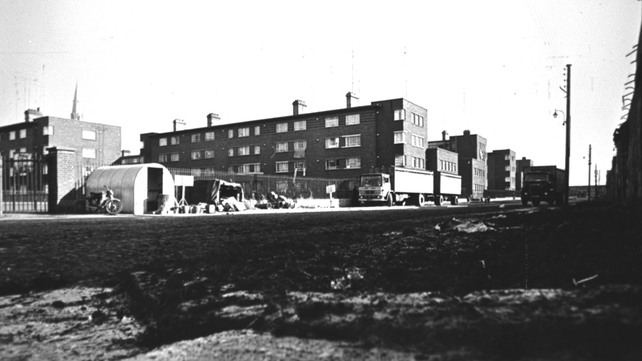 Sherrif Street Flats Dublin