The people of an inner city Dublin parish tell the story of their community its problems and their hopes.
The parish of St Lawrence O'Toole, Sheriff Street was built on land reclaimed from the sea which originally belonged to the Sheriff of Dublin. Dublin Port and Docks, the river Liffey, the Customs House, CIE, Amien Street, and the Five Lamps, all link the boundaries of the parish.
Sheriff Street is in the Dublin dockland, a forbidding name to many in Dublin and outside. It spells lawlessness, rampant criminality, yet few have ever seen the place.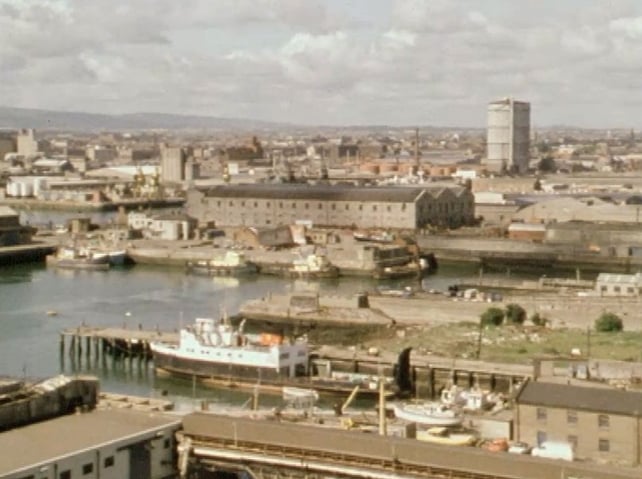 Dublin Docklands (1982)
The five lamps are at crossroads of five roads. They are symbolic of a people also at a crossroads.
One famous resident was playwright Seán O'Casey who lived at 18 Abercorn Road. He based many of the characters in his plays on the people of Sheriff Street. Some local women recall their memories of O'Casey and his mother, known as "Old Granny Grunt" growing up in the area.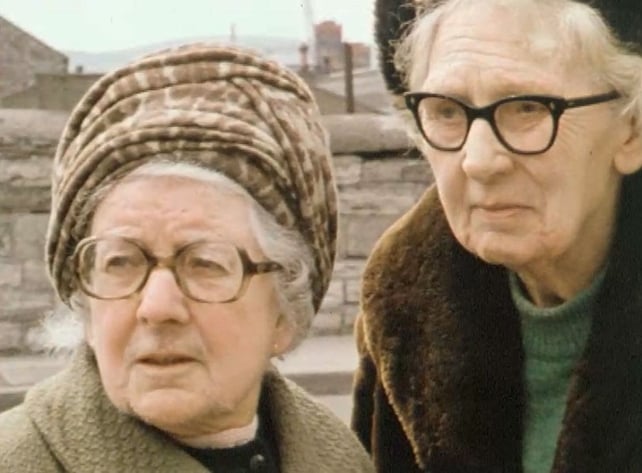 Sheriff Street Residents (1982)
Sheriff Street and the locality are changing with many of the traditional industries in the area now gone. One resident recalls how the area once looked and the people who lived there.
About a thousand deep-sea dockers and a thousand cross-channel dockers used to be employed in the Dublin Docklands and many of them came from the Sheriff Street area. These jobs are almost gone and many people have moved away in search of alternative employment. As a result, the tradition of working in the docks has almost disappeared. As more land was reclaimed the docks moved further away from the people as did the jobs.
This episode of 'Radharc' titled 'Nice Vibes In Sheriff Street' was broadcast on 16 November 1982.
'Radharc', a series specialising in religious programming, was produced for RTÉ by Radharc, an independent production company run by Catholic priests and lay staff.
'Radharc' can be translated to English as 'view'. Founding director Fr. Joseph Dunn put together a team of priests, some of whom had received training in television production in London and New York in the late 1950s.
The 'Radharc' team made their first production in 1960 in Donegal, a short film about customs relating to St Brigid's Day. The first programme in the 'Radharc' series for RTE was broadcast on 12 January 1962.
Between 1961 and 1996 the Radharc team would produce over 400 hundred films from Ireland and around the world. The films often dealt with issues relating to peace and justice both at home and abroad.
The popular religious affairs series ended production in 1996 after the death of Fr Joseph Dunn.