Funeral customs and rural myths and legends are explored by Radharc in the programme 'Memory of the Dead'.
This film explores the changing local funeral customs in Cork in 1968. It features stories about the history of the graveyards at Matehy (Magh Teithe) and Curraghkippane.
According to legend when a British soldier who had shot a Catholic priest was buried in the Curragh cemetery, the dead arose and crossed the valley to Matehy carrying their gravestones on their backs. They reburied themselves around the old church.
Peter Lemass talks to one local who recounts the story. While he is sceptical he says that many locals believe the story.

'Radharc: Memory of the Dead' was broadcast on 10 December 1968.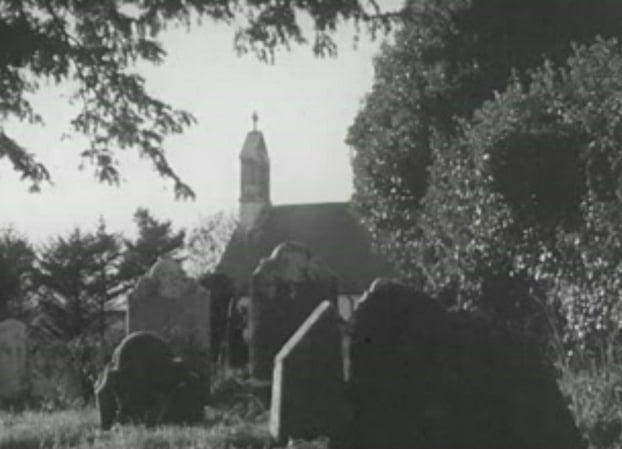 Matehy Church, Co. Cork, 1968