Radharc 'New Day in Brazil' broadcast on 14 October 1977, was a documentary looking at the world's largest Catholic country.
This film looks at new and experimental ways that Irish missionaries in Sao Paulo are bringing the Gospel to some of the city's poorest people. Narrated by James Greeley, the film provides an insight into the lives and works of Irish nuns and priests in the shanty towns of Brazil.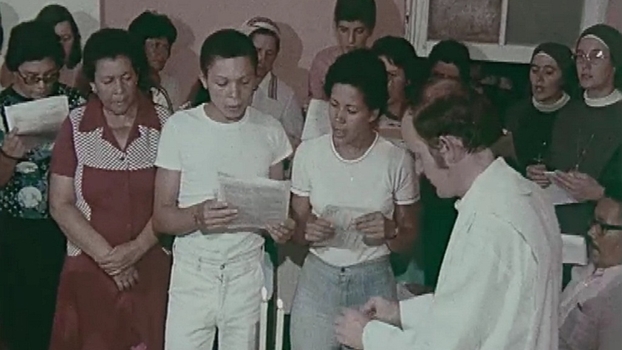 Father Tom Stack writing about the series said,
"With a huge multiracial population of a hundred and eight millions that is increasing rapidly each year, many consider Brazil is on the way to becoming one of the world's super powers. A land of rich national resources, many of which are still untapped, its territory makes up half the entire land-mass of the Latin American subcontinent; but today the people of Brazil live under a military government which denies them the most basic of rights we take for granted in Ireland."
(RTÉ Guide September 30, 1977 p6)
'Radharc : New Day In Brazil' was broadcast on 14 October 1977. The narrator is Jimmy Greeley.