Celebrated painter Robert Ballagh talks about his book of photographs of Dublin.
Robert Ballagh started out as a bass player in a band called The Chessmen. He was a factory worker, a shop steward, and a graphic artist before becoming a full-time painter.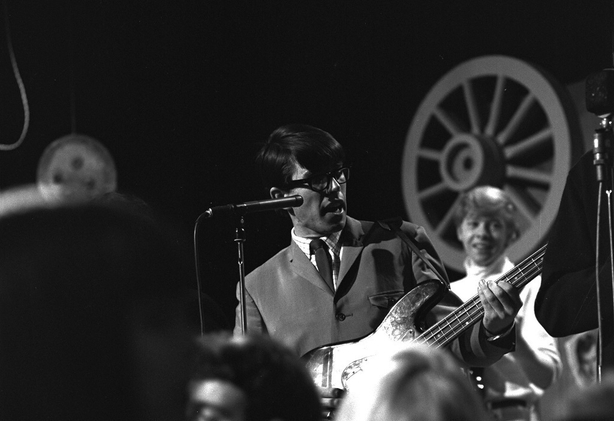 He uses photography as part of the painting process and has now gone a step further by publishing a book of photographs 'Dublin by Robert Ballagh'. For years, he had used a camera to simply make records of his work and then started using the camera as a research tool for his paintings. This collection of photographs contains images of the nooks and crannies of Dublin.
The pictures include a Betting Office at the Red Cow in Clondalkin which Gay Byrne says looks like the American Mid West. Also featured is the Lever Brothers building 'Sunlight Chambers' on Parliament Street with its friezes depicting the history of washing.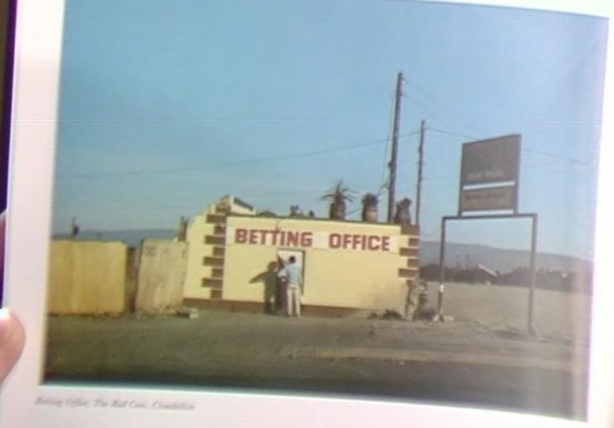 Many of the places photographed in the book have disappeared since he took the photographs.
Robert Ballagh spent a year carrying a camera around, photographing places and things that he liked and found interesting. As a figurative painter, his work always includes people. However, after about six months of taking photographs for the book he realised that there were no people in the photographs.
I seemed to be assiduously avoiding including people.
The images for the book are inspired by German writer Walter Benjamin who had written extensively about photography. Walter Benjamin describes the cityscapes of Eugène Atget a19th century Parisian photographer, as looking like the aftermath of the scene of a crime. He was looking at the city as a kind of theatre set on which human drama would take place. Robert Ballagh felt that if you put in the people, then it draws attention away from the city itself.
By leaving the people out, I was concentrating on the set which in this case was Dublin.
While he enjoys the relative spontaneity of photography, his main thrust remains in painting.
Robert Ballagh was commissioned to do a portrait of Irish mezzo-soprano Bernadette Greevy by Senator Gordon Lambert, a leading collector in Ireland and a great admirer of the singer. He wanted to find a way to show Bernadette Greevy that would capture her achievements.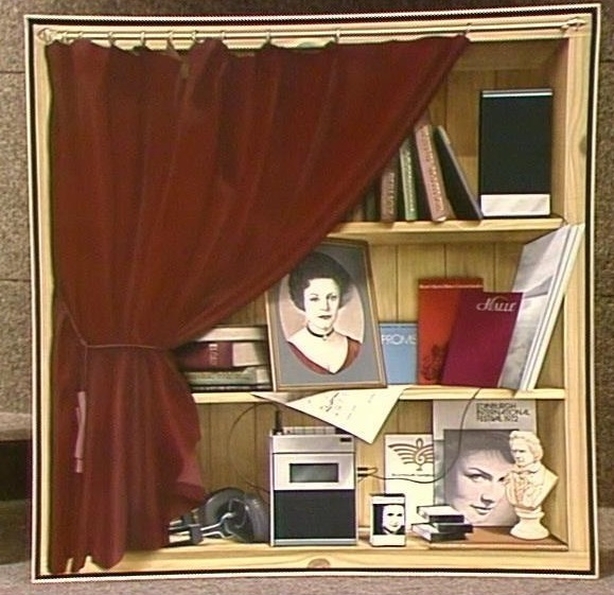 Robert Ballagh has a loose definition of art and says he is only driven by money to the extent that he needs it. He takes his time and only paints two or three paintings every year which means that there is a queue of people waiting for his work.
Anyone who has an output as small as that will naturally build up a queue.
He has no regrets about giving up his musical aspirations to become a painter.
This episode of The Late Late Show was broadcast on 30 January 1982. The presenter is Gay Byrne.