Australian band Rose Tattoo live at the Savoy in Cork.
Roadshow Campus Rock with the Australian band Rose Tattoo at the Savoy Centre in Cork. The Savoy was the only venue big enough to accommodate the band and their many fans from University College Cork and the Cork region.
Rose Tattoo perform 'Bad Boy For Love' written by Ian Rilen, bass player and songwriter.
This episode of 'Roadshow: Campus Rock' was broadcast on 18 January 1982.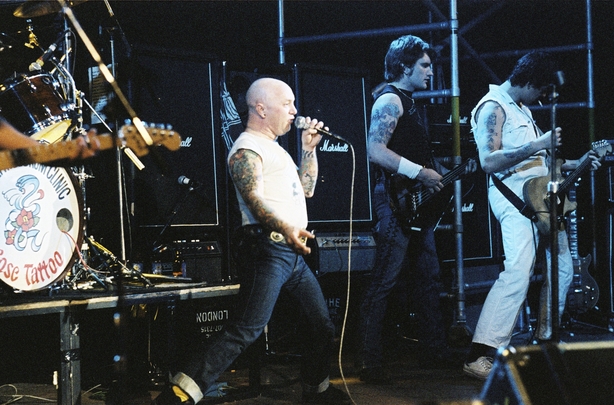 RTÉ Television recorded a number of concerts given at student venues or to student audiences throughout Ireland and broadcast them as part of the series 'Roadshow: Campus Rock'. The first programme in this series was broadcast on 4 January 1982. Bands and musicians featured include Carlene Carter, The Lookalikes, Rose Tattoo, The Bureau, Bad Manners, Tokyo Olympics, Danny and the Valtones, Auto Da Fé, The Crack, The Atrix and Zen Aligators.