The music of Moving Hearts combines tradition, folk, rock and jazz into a unique Irish sound.
Moving Hearts open their show with a performance of 'Faithful Departed' written by Phil Chevron.
Band members included Christy Moore, Donal Lunny, Davy Spillane, Declan Synnott, Eoghan O'Neill, Brian Calnan, and Keith Donald,
The concert was recorded in the National Stadium, Dublin on 28 April 1981 and was broadcast on RTÉ 2 on 7 June 1981.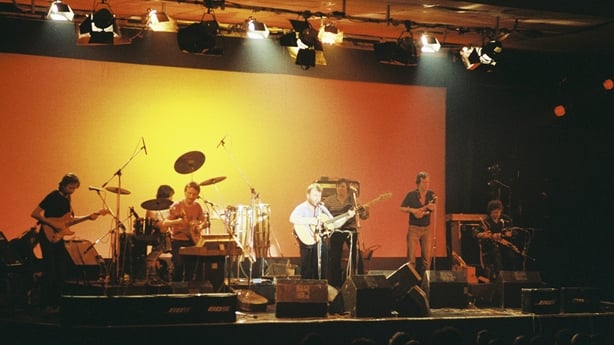 Moving Hearts at the National Stadium (1981)