Urban renewal plans for inner city Dublin will mean the demolition of hundreds of houses.
Buildings on Gardiner Street, Gloucester Street and Sean McDermott Street are to be torn down as part of £10 million urban renewal project for Dublin's inner city.
Demolition teams from Dublin Corporation move in to tear the entire area down.
Over the past few years, most of the 650 families who lived in the area have been relocated to homes in the suburbs. Only about 50 families accounting for 200 people remain. They are due to be rehoused in the coming weeks.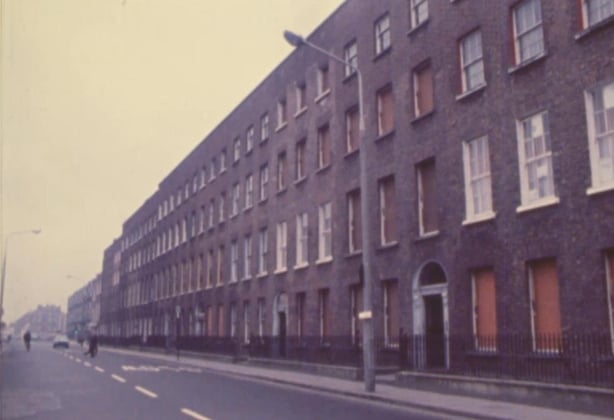 Dublin City Demolition (1981)
When demolition is complete, 200 new townhouses and apartments are to be built. The Department of the Environment has already given approval for the construction of the first 80 of these new homes and building is due to commence in 1982. The entire project is expected to be completed in two years time.
The redevelopment plan includes several parks, one of which will be four acres in size located at Summerhill. There are also plans for community centres and car parks in the area.
An RTÉ News report broadcast on 10 June 1981. The reporter is Reg Cullen.