American singer songwriter Don McLean live at the National Stadium in Dublin.
This Don McLean concert was recorded on 9 December 1975. During the show, he performs 'By the Waters of Babylon', a 17th century song with words taken from Psalm 137, with the audience joining in the rendition.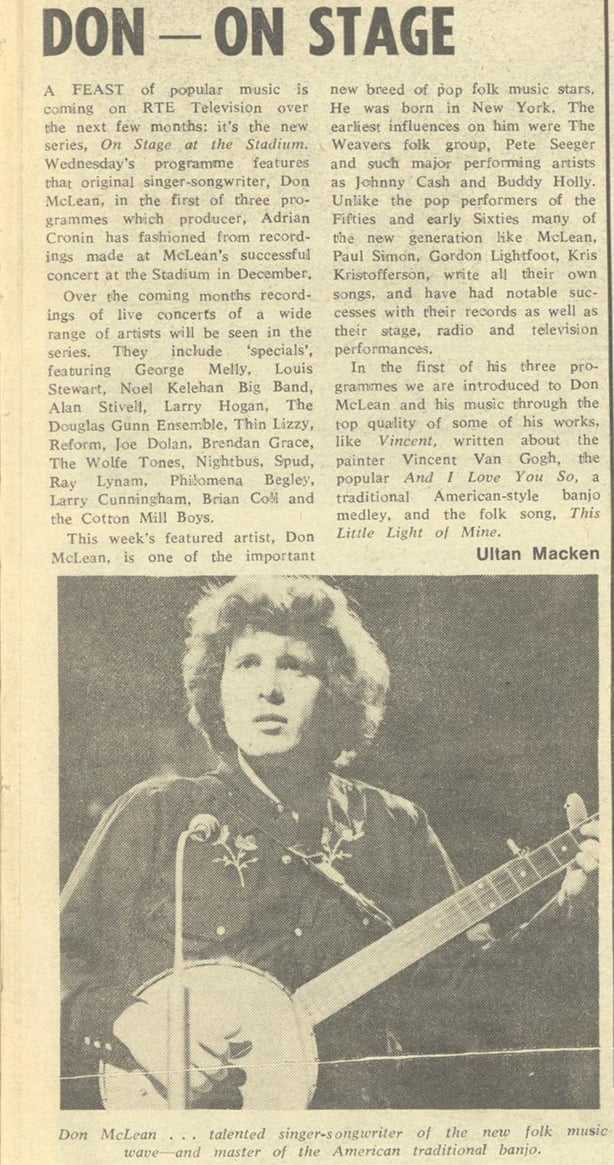 RTÉ Guide, Don McLean 2 January 1976
This episode of 'On Stage at the Stadium' was broadcast on 7 January 1976.
The programme was directed by Adrian Cronin and produced by Ian McGarry.

Don McLean at the National Stadium in December 1975.