Customers availing of the early hour exemptions in a Cork pub are joined by singer Jimmy Crowley.
It is early morning along Union Quay in Cork and reporter Pat Butler pays a visit to a few of the city's early houses. Early houses are an old tradition in the city providing a place for dockers to congregate for an early morning drink. Open from 7 am, Early houses are not specific to Cork and can be found throughout the country. Pat Butler meets some of the early morning customers and asks the question,
What are people doing in pubs drinking at that hour?
The pubs are packed with people from all walks of life with the stout flowing. Some in for a quick drink before they start the day while others are in for a pick me up after finishing a night shift.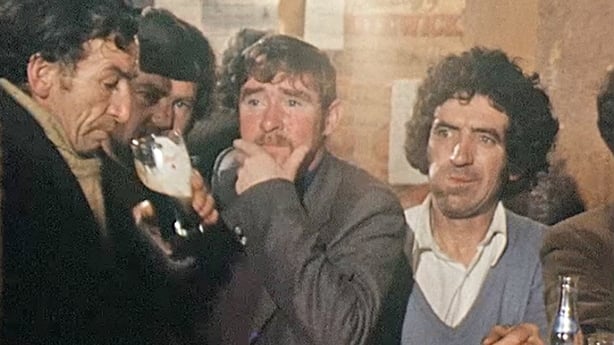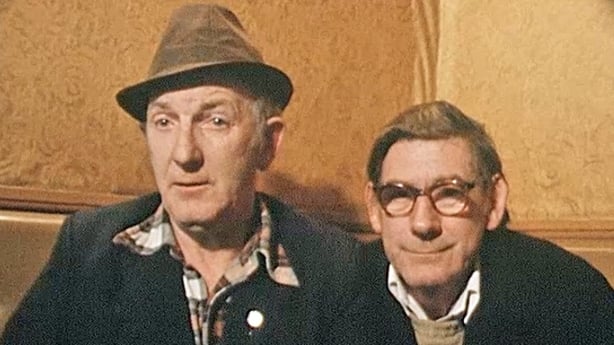 Early morning drinkers in Cork
Whether we like it or not, drink and drinking are part of the national character.
Cork folk singer Jimmy Crowley joins the men in the pub for a sing-along performing 'Boozing'.
Boozing, bloody well boozing.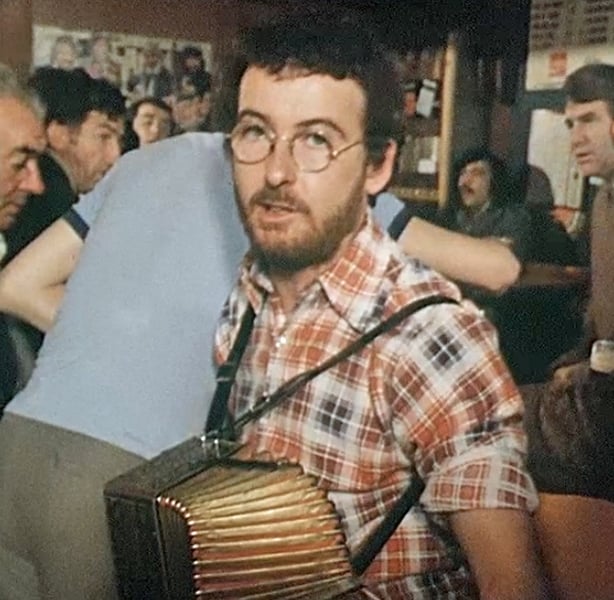 Jimmy Crowley performs in a Cork Early House
This episode of 'Ireland's Eye' was broadcast on 14 October 1980. The presenter is Pat Butler.
'Ireland's Eye' was a Tuesday-to-Friday series with human-interest stories and features from locations throughout Ireland. First broadcast on 7 October 1980, the programme ran until August 1983.