A musical celebration at Leo's Tavern the family home of Enya, Moya Brennan and members of Clannad.
Leo's Tavern (Tabhairne Leo) in Meenaleck, Crolly in the Donegal Gaeltacht is the family home of the internationally renowned musicians Enya, Moya Brennan (Máire Ní Bhraonáin) and members of the group Clannad.
The Brennan siblings learned their trade in Leo's Tavern, the pub opened by their musician parents Leo and Máire (Baba) in 1968.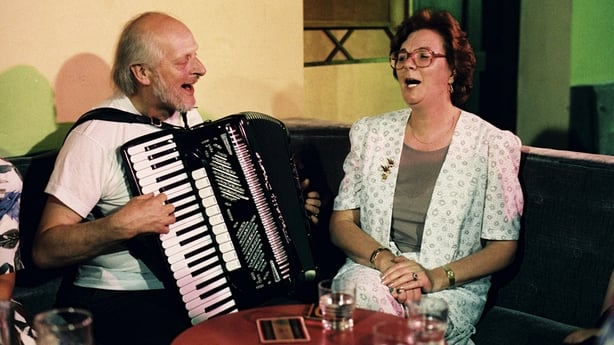 During the showband era, Leo Brennan played with the Slieve Foy Band. When he and Baba had children, she stayed at home while he continued to tour as a musician.
It was small money but we always played in the county, we always got home every night and it was a good life.
To celebrate 21 years since the establishment of Leo's Tavern and 50 years after Leo Brennan first played with the Slieve Foy Band a week-long festival is being held in Crolly.
Leo and Baba's daughter Olive Brennan runs Leo's Tavern and is the festival organiser.
I'm here in the bar most of the time yes, it's a very enjoyable business when you really like something like that you know, you have to be into it.
Hundreds of people are expected to attend the festival, the highlight of which will be when the Slieve Foy Band reform.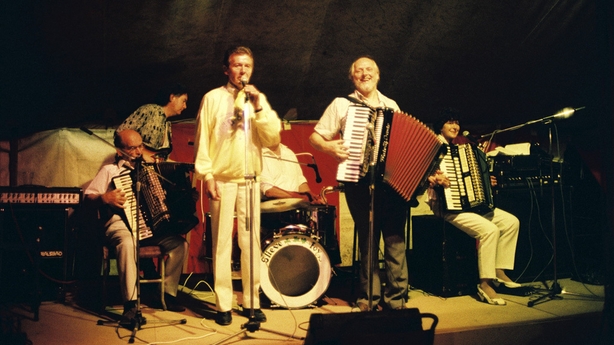 The Slieve Foy Band on stage in a marquee attached to 'Leo's Tavern' in July 1989.
Enya is unable to make it to Donegal for the start of the celebrations, but will be home mid-week to join in with the festivities.
An RTÉ News report broadcast on 17 July 1989. The reporter is Tommie Gorman.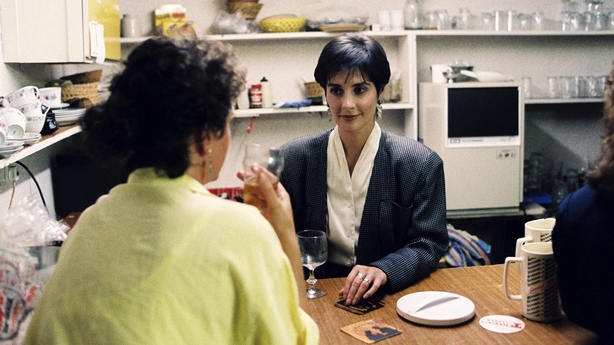 Enya in Meenaleck, County Donegal in July 1989.