For fifty years Father Thomas Doherty recorded life in Donegal with his film camera.
In the 1920s on his appointment as curate in Scotland, Father Thomas Doherty of the Dunfanaghy parish of Donegal bought his first movie film camera. Since then he filmed the life around him, amassing 50 years of Donegal life on film.
Now in his eightieth year 'Filling the Fourpenny Seats' looks at the Letterkenny-born Father Doherty, his film, and through it, at the people of Donegal themselves.
This extract shows Father Doherty's first 'talkie' which he made in 1937. It features Father McLoone singing the 'Hills of Donegal' against the backdrop of local vistas.
It is followed by colour footage taken on a journey from Creeslough Railway Station to the end of the line at Burtonport in Donegal.
'Filling the Fourpenny Seats' was broadcast on 19 November 1985. It was produced, directed and narrated by Peter Feeney.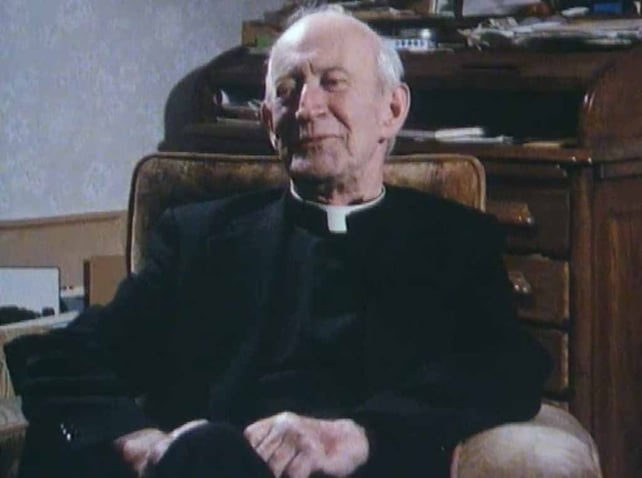 Father Thomas Doherty in 1985