Once known for a hiring fair and being a major railway connection to the north west of Ireland what now for Letterkenny?
'Letterkenny: Portrait of an Irish Town' took a look at the county Donegal town and asks if it is on the verge of a radical change? It was once one of the few towns in Ireland served by a competitive rail network.
Today though, Letterkenny's rare status symbols, two stations beside each other, each with its own station master, are overgrown memories.
Reporter Dermot Mullane looks at various aspects of the town, from its Protestant and paternalistic industry to an increasing role as a centre of banking and administration. A legacy as a hiring fair town has not endeared it to the people of West Donegal. Despite the troubles in Northern Ireland across the border, the different communities in Letterkenny live in apparent harmony.
'Letterkenny: Portrait of an Irish Town' was broadcast on 19 June 1975. The reporter is Dermot Mullane.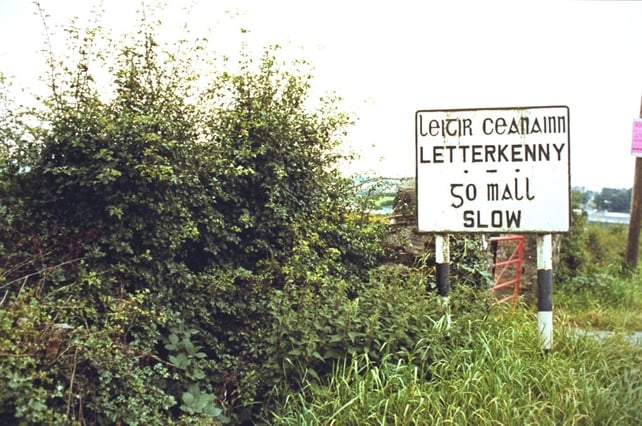 Welcome to Letterkenny