Traditional music group Clannad, from Gweedore in the Donegal Gaeltacht, perform 'An t-Oileán Úr' at The Embankment Tallaght, Dublin.
Formed in 1970, Clannad consisted of siblings Moya, Ciarán and Pól Brennan, and their twin uncles Pádraig and Noel Duggan. The group performed regularly at the Brennan family pub in Gweedore, Leo's Tavern, and combined traditional music with contemporary rock and pop influences.
Having come to national prominence after winning the Irish language youth festival Slógadh in 1970, they performed both in Ireland and across Europe. Their first album, 'Clannad' was released by Philips in 1973, and features 'An tOileán Úr'. Performances at the venue in Tallaght in 1976 were recorded for two programmes in the RTÉ television series 'At The Embankment'.
Following the success of their song 'Theme From Harry's Game' for the British television drama mini-series 'Harry's Game', they went on to record multi-award winning albums and performed to audiences around the world.
The Brennans' younger sister Enya, at one time a member of the band and now a renowned solo artist, is shown here briefly in the audience.
This episode of 'At The Embankment" was broadcast on 10 December 1976.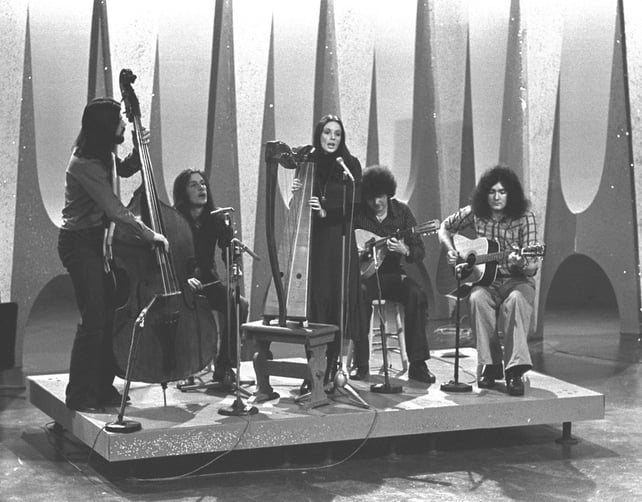 Clannad performing in the 'Pan-Celtic Song Contest', in an RTÉ Television studio in 1975.
'At The Embankment' was a 12-week music series featuring well-known performers on the traditional Irish music scene, recorded at The Embankment pub in Tallaght, County Dublin. It ran from 1 October to 17 December 1976.