The Baggot Inn a Dublin music venue that helped launch some of Ireland's top bands and performers closes.
The Baggot Inn opened in 1969 and since then an impressive line up of bands has played in the Dublin rock landmark. In 1970s Ireland the ambition was a headline gig in The Baggot Inn and this essential music venue has played a part in launching the careers of U2, Thin Lizzy, Bob Geldof and Sinéad O'Connor.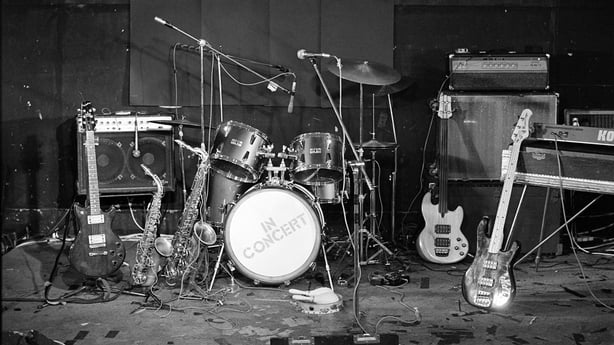 The Baggot Inn (1985)
For Christy Moore revisiting The Baggot Inn is filled with nostalgia,
The Baggot Inn smells the same as it smelt 25 years ago, it looks the same, it's full of sin, dirt, filth and its a wonderful, a marvellous place, the shrine of rock and roll, everybody played here, Oscar Wilde sang here one night, Brush Shiels.
For its finale, the venue plays out with a special gig featuring ten young acts, a long way from its first major act Mr Pussy.
Owner of The Baggot Inn Charlie McGettigan has sold the pub to a consortium led by Republic of Ireland soccer manager Jack Charlton, which also includes publicans Frank and Johnny Smyth of The Submarine Bar in Crumlin. The venue is to be reinvented as a sports and music bar.
Charlie McGettigan reveals the last big name to play at The Baggot Inn was David Bowie when his band Tin Machine played support to Dublin band The Blue Angels in August 1991.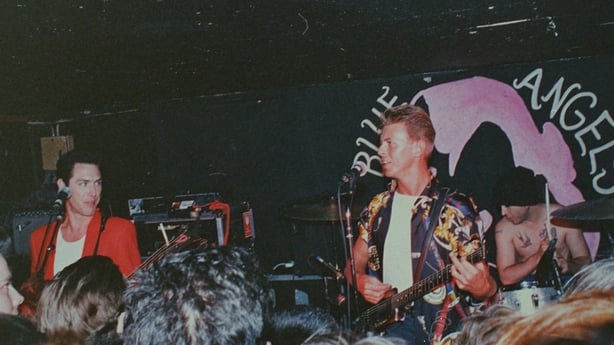 Tin Machine in The Baggot Inn (1991)
Bass player Tony Fox Sales, singer and guitarist David Bowie and drummer Hunt Sales of the band Tin Machine on stage in the Baggot Inn, 16 August 1991. Tin Machine played support to Dublin band The Blue Angels.
An RTÉ News report broadcast on 20 August 1995. The reporter is Mary Wilson.