The Playboy a Dublin disco, cabaret and dining club offers lunch time entertainment in the form of a go-go show.
Brendan 'Brenny' Hooper is a Dubliner with a long career in various branches of entertainment. He and his brother Rick are the joint owners of The Playboy, a disco, cabaret and dining club on Aston Quay in Dublin.
Twenty-two year old convent educated Jean Smith, also known as Michèle De Fleece, is the very special guest in The Playboy's lunchtime go-go show. Both she and Brenny work seven days a week from noon till after midnight and the venue is regularly packed.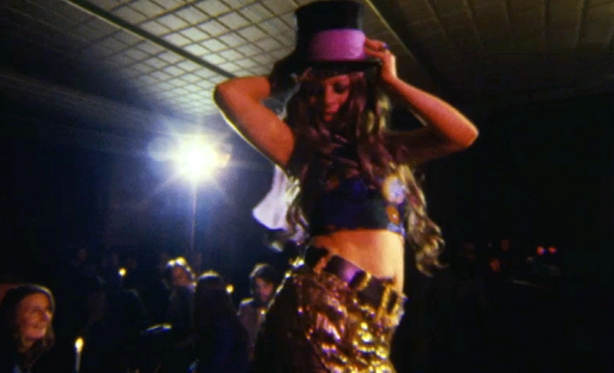 It's in the combined talents of these two people that Dublin is enlivened at lunchtime and Dublin as everybody knows can do with a bit of livening up.
During the two hour lunchtime show, lovers of cabaret and music may dine on a cold platter and enjoy some wine, all for the admission price of 75p per person. Joining Michèle De Fleece on the bill are The Capone Mob, Justin James, Rose La Rue and Tina Monteez.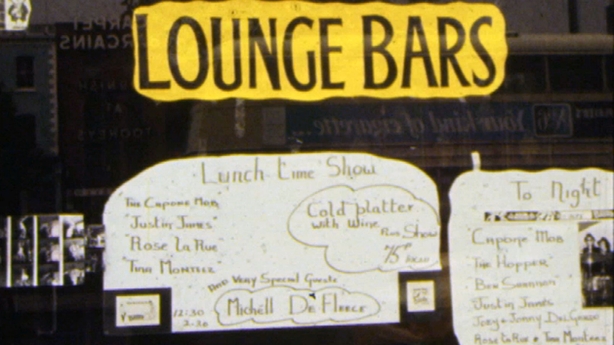 It has to be said you'll see nothing more here than on any Irish beach in the summertime, the difference is the location, the heart of Dublin city, the time, lunch hour on a weekday and where the action is, a pub.
'Cope' is a magazine programme aimed at a family audience that covers a wide range of subjects in a light hearted manner.
This episode of 'Cope' was broadcast on 4 October 1974. The reporter is Áine O'Connor.