Traditionally the sanctuary of male nude bathers, the Forty Foot saw women show out to protest at their exclusion from the bathing zone.
On 17 July 1989 a group of women joined the men in nude bathing at the forty foot in Sandycove, Dublin with over a thousand people turning out to witness this "feminist challenge".
The women were protesting against male chauvinism and their exclusion from using the forty foot as a bathing place for women. It had been expected that up to 300 women might show up to protest but on the day there were less than five.
Donal Byrne reports for RTÉ News and speaks to Mary Downes about her reasons for getting involved, and how she felt intimidated by nude male bathers at the Forty Foot.
Liam O'Leary of the Sandycove Bathers Association feels that
if women want to swim in the nude, they should find their own place.
This was by no means the first protest at the Forty Foot. Women have been protesting about the inequality at the Forty Foot since the seventies. A similar protest took place in July 1974 when women took to the Forty Foot with protest placards.
An RTÉ News report by Donal Byrne on 17 July 1989.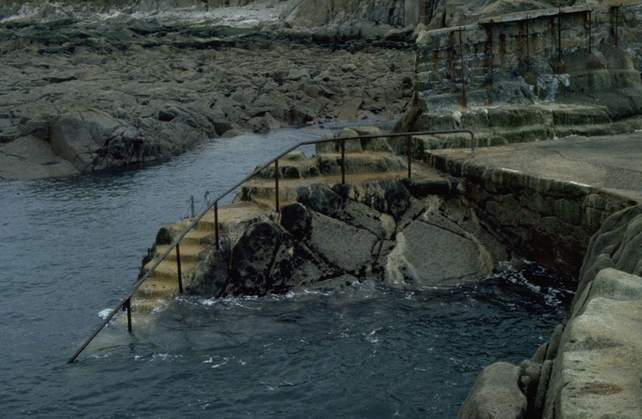 Forty Foot