Fire fighting teams demonstrate their skills during a competition in Kildare.
Athy in County Kildare is the venue as teams of fire fighters from across Ireland compete against each other.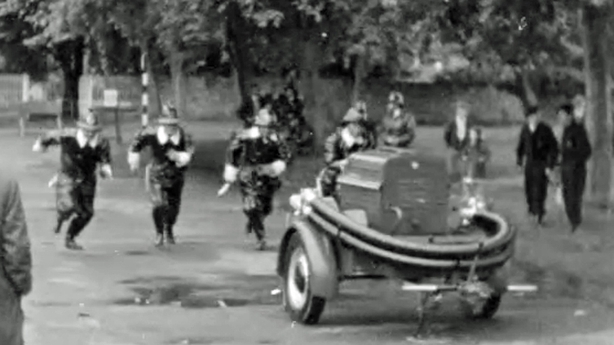 Carlow Fire Fighters (1965)
The winners on the day were the Carlow Fire and Rescue Service who are pictured unravelling the water hose pipe and blasting the bullseye target.
An RTÉ News report broadcast on 27 May 1965.