Christy Brown and his mother Bridget have their lives portrayed by Daniel Day Lewis and Brenda Fricker.
On 26 March 1990, Daniel Day-Lewis won the Best Actor Academy Award for his role as Christy Brown in the film 'My Left Foot' and Brenda Fricker won the Academy Award for Best Supporting Actress playing Christy's mother Bridget.
RTÉ News takes a look at the life of Christy Brown, the writer of My Left Foot and the real lives of the characters depicted in the Oscar-winning film.
It was through his left foot he let the world know he was the genius, not a halfwit.
Coming to terms with his condition was not easy and is graphically described in Christy Brown's 1954 book 'My Left Foot'.
In 1962 Fr Peter Lemass visited the writer and read back an abstract from the book in an episode of 'Radharc'.
I know quite well that no matter how I might appear on the surface, no matter how I might pretend to others, or how much I lied to myself, I will never be happy or at peace with myself as long as I was crippled like this.
While Christy Brown is not happy about his disability, he claims he is not bitter.
Bridget Brown was a determined and strong woman. She went as far as building an extension for Christy to her corporation house with her own hands.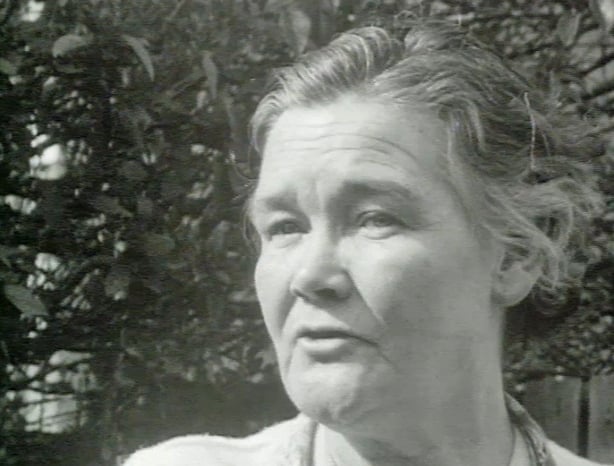 Bridget Brown
Daniel Day-Lewis portrays Christy Brown as a man who was not prepared to give up.
An RTÉ News report broadcast on 27 March 1990. The reporter is Alasdair Jackson.