Plans to make Temple Bar in Dublin a residential district again with venues for art and small quality restaurants.
Dublin Corporation's Planning Committee has imposed a preservation order on most of the historic buildings in the Temple Bar area of Dublin.
The planners want to retain the Temple Bar area as a village and recreate a residential district restoring the old buildings for reoccupation.
The planning committee has a vision for the area similar to the Left Bank in Paris with a concentration on art, music, theatre and restaurants.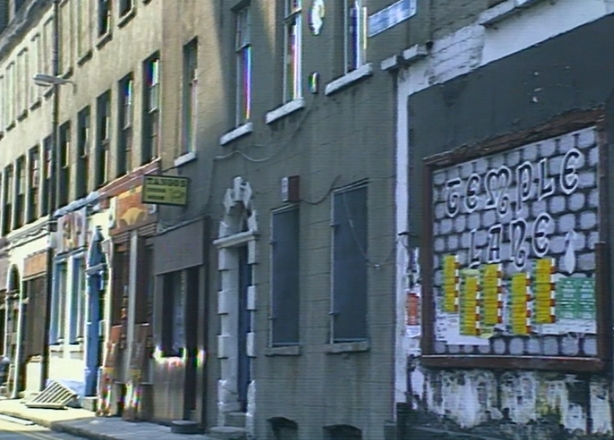 Fownes Street, Temple Bar (1989)
Councillor Eoin Ryan of the Planning Committee outlines the plans for this historical area of the city. The committee hopes to encourage small businesses like restaurants and bookshops to open in the area.
One of the essential parts of it is that we get people back living in it.
An RTÉ News report broadcast on 5 July 1989. The reporter is Kevin McDonald.