Traditional shoemaker and award winning photographer Tomás Breathnach.
Tomás Breathnach is the last Irish speaking cobbler in Tralee County Kerry. Known locally as The Greasaí he has a workshop in his back garden where he makes and mends shoes using traditional methods and tools.
Tomás Breathnach is also a talented and award winning photographer. In 1964 He entered a photograph of his twin daughters Treasa and Grainne asleep in their pram to the international Asahi Pentax Worldwide Photograph Competition organised to coincide with the Tokyo Olympics. He took first prize winning camera equipment worth £500.
Children and people are Tomás' primary subjects, and have a particular resonance for him. As he explains,
Má tá siadsan níos tábhachtaí ná aon ní. Ta sléibhte ann go deo, agus beidh siad ann fós, ach...athraíonn daoine ó am go h-am...sin an rud is tábhachtaí sa tsaol, daoine.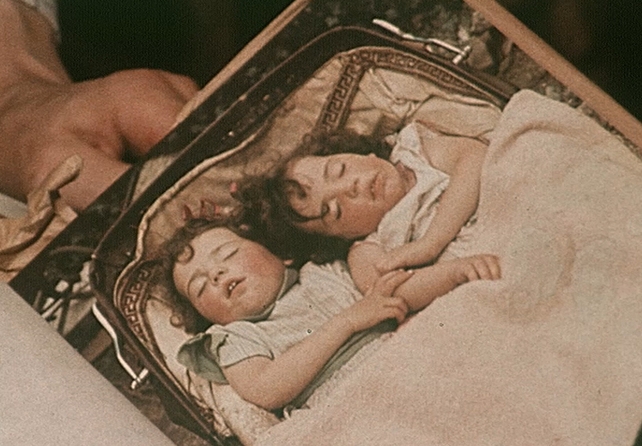 Award Winning Photo of Twins by Tomás Breathnach
This episode of 'PM' was broadcast on 20 November 1978. The reporter is Doireann Ní Bhriain.