Eugene Lambert has entertained generations of children and is the founder of the only puppet theatre in Ireland.
Eugene Lambert is perhaps best known for playing O'Brien in 'Wanderly Wagon' which ran from 1968 to 1982 and is the longest running children's series on RTÉ Television.
In 1972 Eugene Lambert set up the Lambert Puppet Theatre and Museum in Monkstown, County Dublin, Ireland's only purpose-built puppet theatre.
Irish audiences were first exposed to home-grown puppetry in the sixties when Eugene developed the first puppet show for RTÉ 'Murphy agus a Chairde' which ran from 1963 to 1968.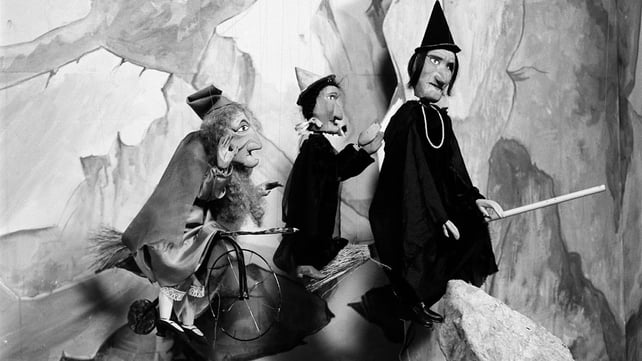 Eugene Lambert went on to do the nine part series 'Brogeen Follows the Magic Tune', from one of Patricia Lynch's children's books.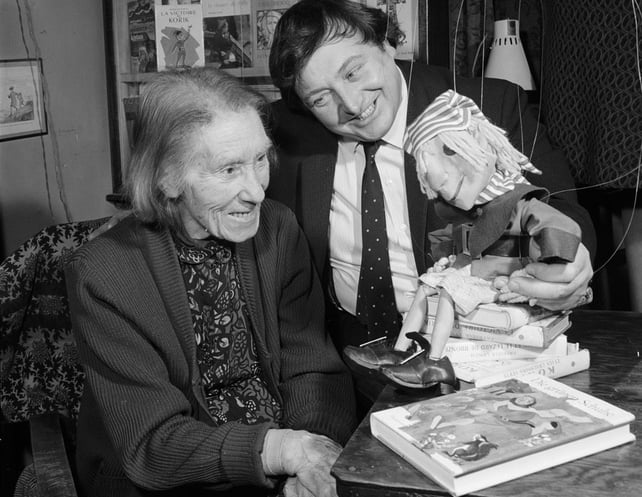 Eugene Lambert grew up in Sligo and is entirely self-taught. He cites a trip to Dublin with his father to see 'Peter Pan' in the Theatre Royal as a formative influence.
Eugene was always creative and recalls making his very first puppet out of the remains of a lobster his family had eaten for dinner. He glued the shell, added strings and walked the lobster puppet up and down the stairs.
Eugene, his wife Mai and all 10 of their children were involved with the puppet theatre at some stage. Daughter Miriam Lambert remains a core member of the theatre. All nine of her other siblings make a living in the arts.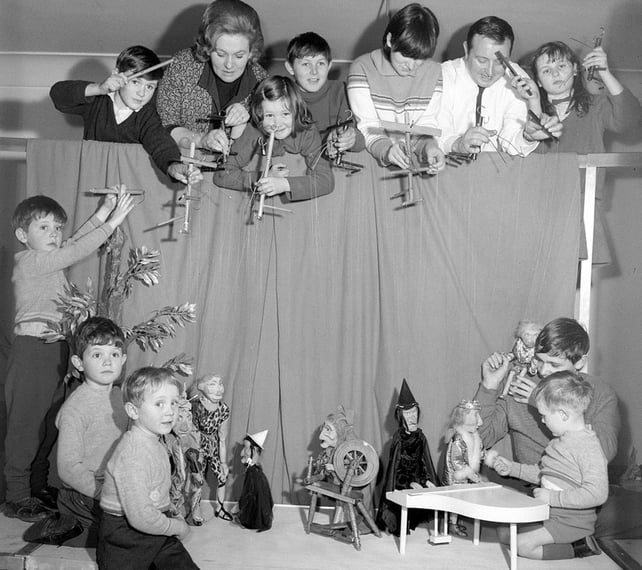 The Lambert Puppet Theatre has 30 shows in its repertoire with over 1000 puppets at the theatre and another 500 puppets from all over the world. Eugene never has a dull moment,
You are either thinking of an idea for a show, you're repairing puppets, or you're making puppets, or your designing, making sets, or performing.
The Lambert Puppet Theatre performs all over the country and a new show 'Sinbad the Sailor' is in production.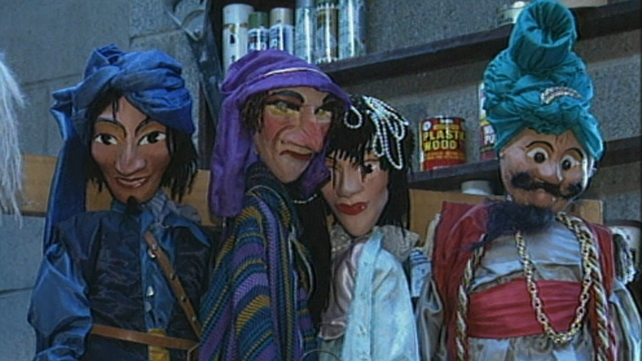 A 'Nationwide' report broadcast on 27 November 1998. The reporter is Clare O'Dea.