Lambert Puppet Theatre in Monkstown, County Dublin was established by Eugene Lambert in 1972.  The family run business became famous on Irish television screens for its production of the children's programme 'Wanderly Wagon'.
In 1979 the RTÉ Guide published a feature on the Lambert Puppet Theatre. Eugene and his sons demonstrated how the puppets work in a production of the Mad Hatter's Tea Party from Alice in Wonderland by Lewis Carroll. The Lamberts brought to life the story of Alice through the use of puppetry. The RTÉ Guide article also provided some tips on making your own puppet. For Alice in Wonderland fans, there is an illustrated 'how to' on making white roses turn red.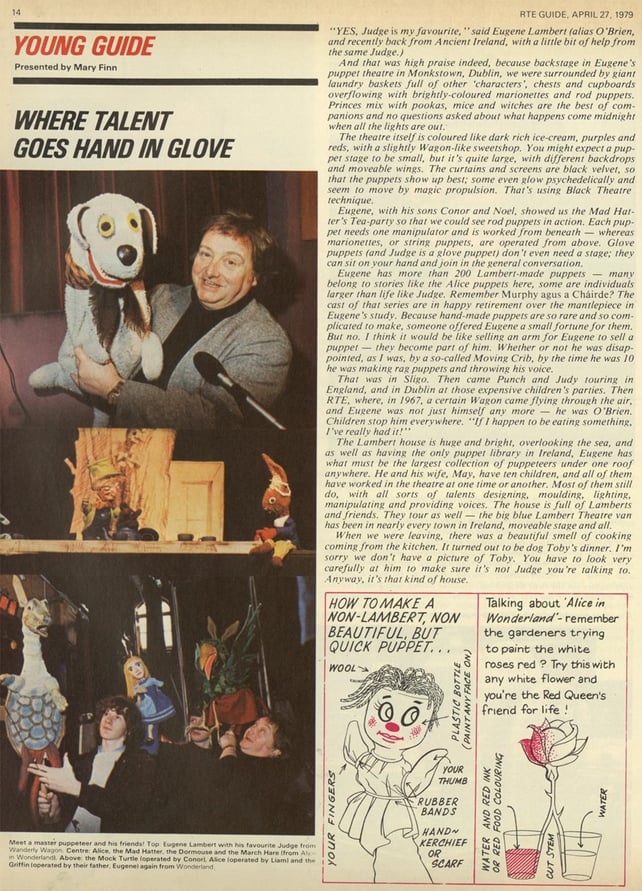 RTÉ Guide, 27 April 1979, p7
Photographs by RTÉ Guide photographer Eve Holmes show Eugene with his sons Conor and Liam as they operate the puppets characters from Alice in Wonderland.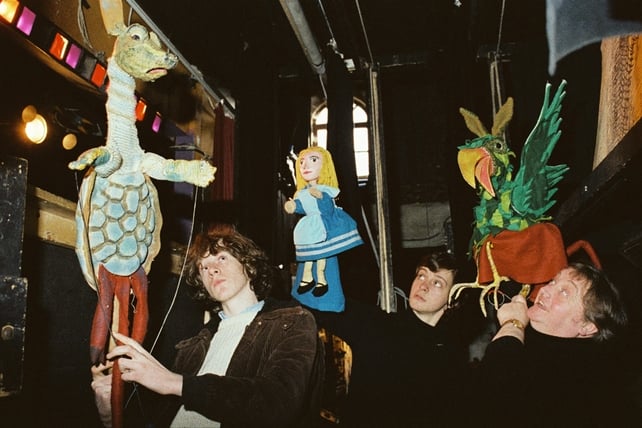 Conor Lambert with the Mock Turtle, Liam Lambert with Alice and Eugene Lambert with the Griffin.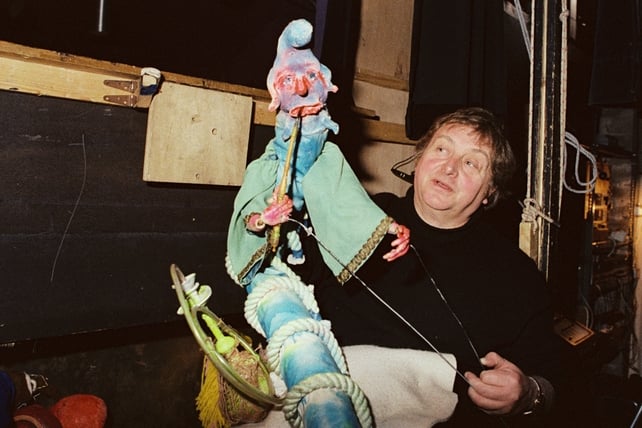 Eugene Lambert with a puppet from 'Alice in Wonderland', probably the Caterpillar
The photograph at the top shows Alice, the Mad Hatter, the Dormouse and the March Hare.

The Theatre was officially opened by Gay Byrne in 1972 and later that year the programme 'Tangents' visited the Lamberts to find out more about the workings of the theatre. The report includes performances from 'Finnegan' and Frank Kelly's adaptation of 'The Fisherman and his Soul' by Oscar Wilde.
For more on the Lambert Puppet Theatre visit www.lambertpuppettheatre.ie