There was a lot of talk on Twitter over the weekend about this photograph which we published last September. Here it is again for those who missed it the first time.
In December 1974 children picketed the Nutley Lane entrance to RTÉ, in protest at the proposed axing of the RTÉ Television children's show 'Wanderly Wagon'. The show was not axed at this point and continued until 1982.

From left to right, we have Robert Frawley, Alan Frawley, David Keegan, Louise Keegan (cousins of the Frawleys) and Frank Madden (now deceased) at the back. The other children are still unidentified but it is believed they were from the same family.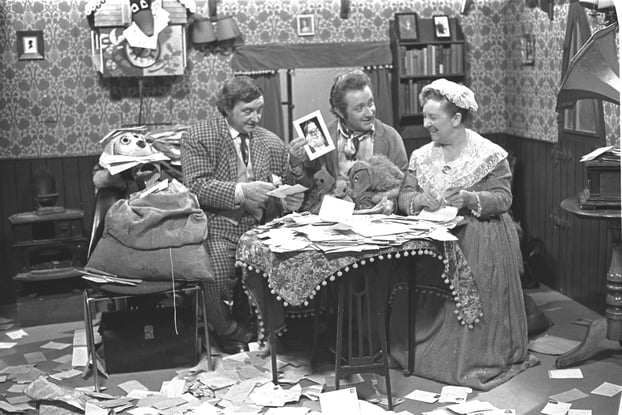 The main cast members of main cast of the RTÉ Television young people's programme Wanderly Wagon in December 1975. © RTÉ Archives 2033/043