Free car inspection will show drivers faults that could become more serious if not addressed.
The Dublin Road Safety Council has now been offering car checks at no cost for motorists for the last five years. However, despite the test being free not all drivers avail of it.
The test also includes a "Vision Screen" test for the drivers themselves.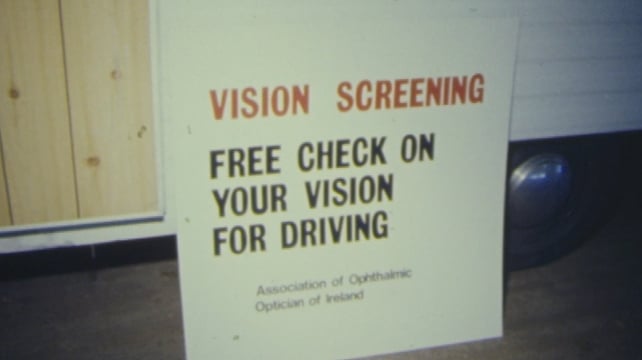 Vision Screening
Sponsored by Lucas, Dunlop, Ferodo and DC Exhausts, the objective of these tests is to show up faults that could go undetected by drivers.
Electrical systems, suspension, exhausts, and brakes all get the once over from engineers and technicians using the latest equipment.
This report shows tests being carried out at Sandymount Hall at the RDS.
Colm Connolly put an RTÉ camera car through the test.
Among the cars tested 80 per cent required light readjusting, in 40 per cent of cases the tyres were defective, 27 per cent had steering defects, 24 per cent had brake defects, and 18 per cent had exhaust defects.
An RTÉ News report broadcast on 18 October 1978. The reporter is Colm Connolly.