A Dublin man comes up with a new type of car engine from an idea he got while repairing his Rolls Royce.
Five years ago George Coates had a mechanical problem with his Rolls Royce and stripped down the engine to see what was wrong. It was during this process that he decided there had to be a simpler method of internal combustion. Today, press and reporters gathered to see his new design, which he describes as,
A sensational breakthrough.
One piece of solid metal, this new engine part replaces all the valves on a conventional engine. Initial tests have been successful, and it will also run on lead-free fuel. Multinational motor companies have already expressed an interest in the design. As George explains,
It's far cheaper to manufacture. It's a one-piece. A very simple idea. The main thing is it works.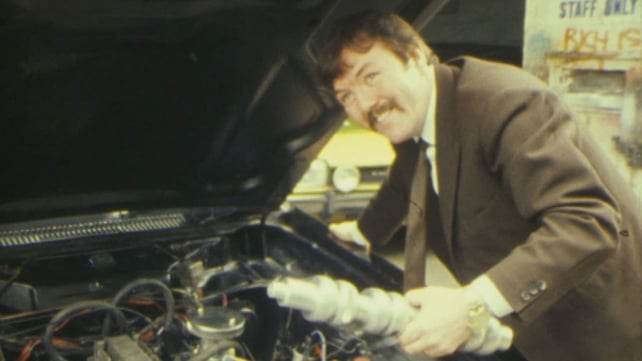 George Coates (1983)
An RTÉ News report broadcast on 8 June 1983. The reporter is Alan McCullough.