The death of Ciarán Bourke feels like the loss of brother to friend and fellow Dubliner Ronnie Drew.
On 10 May 1988 Ciarán Bourke, musician and founding member of The Dubliners, died. Ronnie Drew, singer speaks to David Hanley about his friend Ciarán Bourke.
Ciarán Bourke a tin whistle player and member of The Dubliners died at St Vincent's Hospital aged 48. In 1974, Ciarán suffered a brain haemorrhage leaving him partly paralysed. His last public appearance was on The Late Late Show in 1987 on the occasion of The Dubliners 25th birthday.
I think what marked him out was his great knowledge of Irish culture and all things Irish.
Ronnie Drew describes Ciarán as a very fine whistle player, a great character and like a brother to him.
It's like losing a brother for all of us.
This report features a performance by The Dubliners of 'The Parting Glass'.
This episode of 'Morning Ireland' was broadcast on 10 May 1988. The presenter is David Hanley.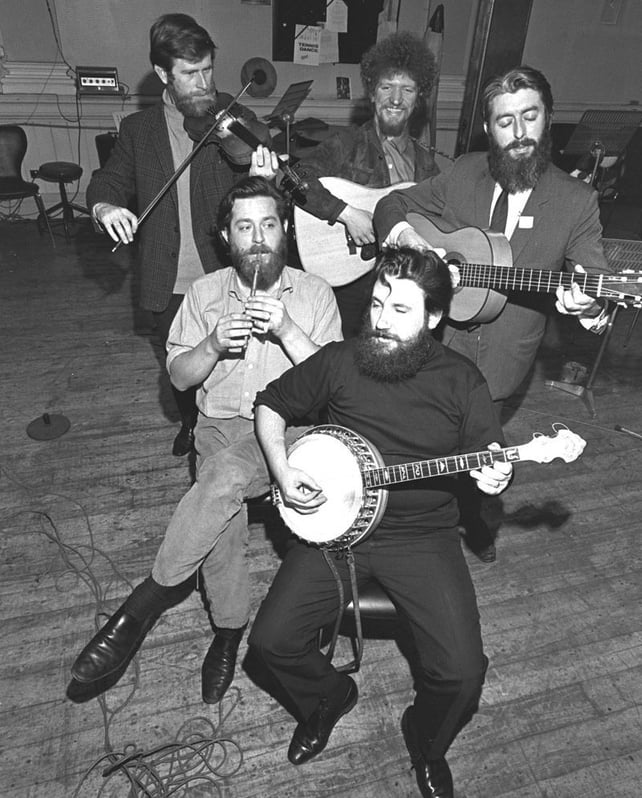 The Dubliners (1967) John Sheahan, Luke Kelly, Ciarán Bourke, Barney McKenna, Ronnie Drew