On 2 February 1984 singer and musician Luke Kelly was laid to rest at Glasnevin Cemetery.
The mass was concelebrated by Father Michael Cleary and The Dubliners performed during the ceremony.
Luke Kelly's family and friends were joined by people from the worlds of television, theatre, radio, politics, sport and music.
Guests included John Sheehan, Kieran Burke, Barney McKenna, Finbar Furey, Jim McCann, Charles Haughey, Albert Reynolds, Noel Pearson, Phil Coulter, and Ronnie Drew. The people of Dublin also came in their thousands to bid farewell to one of their own.
Ronnie Drew describes Luke as
one of the greatest singers of all time.
A RTÉ News report by Caroline Erskine on 2 February 1984.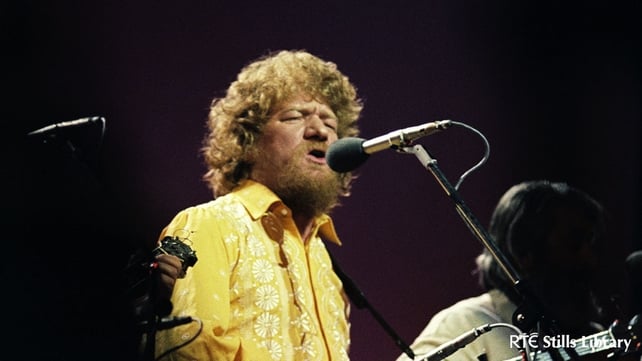 Luke Kelly