Irish traditional group 'The Dubliners' perform on late night chat, comedy and entertainment show 'Nighthawks'.
Barney McKenna, John Sheahan, Ronnie Drew and Eamonn Campbell are Shay Healy's guests in his late night café Nighthawks.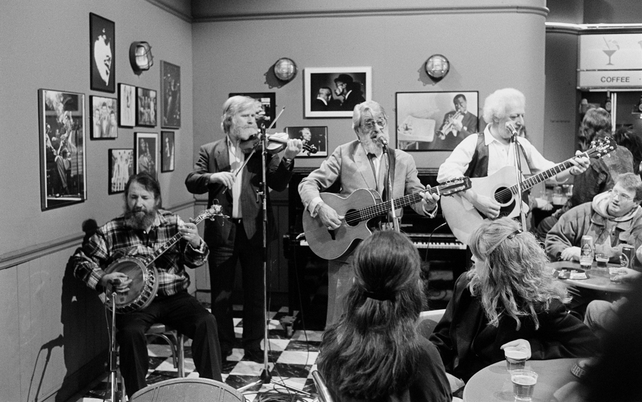 The Dubliners on 'Nighthawks' in 1992. Photo by Thomas Holton.
This episode of 'Nighthawks' was broadcast on 9 January 1992.
'Nighthawks' was a programme that was set in a bar/cafe where the presenter Shay Healy was also the proprietor. The content was a mixture of comedy sketches, interviews, music performances and music videos.
'Nighthawks' was broadcast between 1988 and 1992 and went out three nights a week.