All on board for one of the last train journeys from Cork to Youghal before the line is replaced with a bus service.
A sentimental journey on one of the last passenger trains on the Cork to Youghal line.
In a train, you felt that you were really getting somewhere.
The narrator describes the pleasure of travelling by train as opposed to the growing popularity of air travel.
The Cork to Youghal line is now being replaced by a bus service.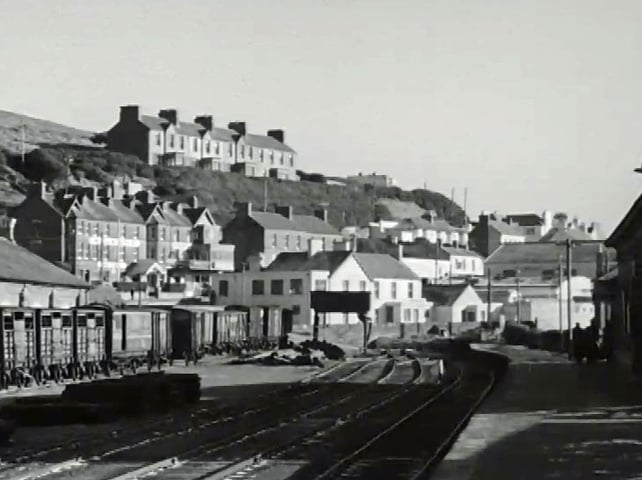 Youghal (1963)
Regular passenger services to Youghal station were withdrawn on 2 February 1963.
An RTÉ News report broadcast on 11 February 1963. The reporter is Kevin O'Kelly