Children from Lurgan in County Armagh take a Sunday School excursion train to Bangor in County Down.
An excursion train leaving Armagh railway station has been organised to take a number of Sunday School children from Lurgan to Bangor in County Down, Northern Ireland. Bangor is a popular seaside resort on the southern side of Belfast Lough.
The children are accompanied to the train station by family members, and they line the full length of the platform, eagerly awaiting the arrival of the train.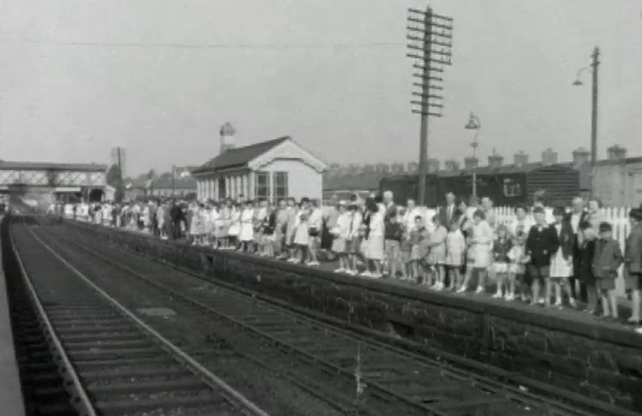 When the train pulls into the station the children jostle to get into the carriages. The train whistle blows and it slowly moves off with many of the passengers leaning out the window to wave at onlookers.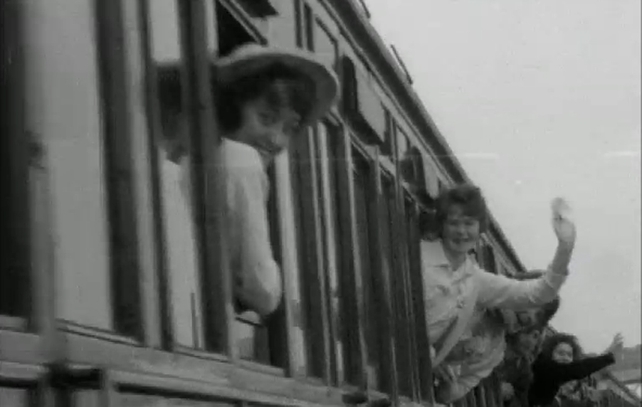 This is one of many Sunday School excursions.
An RTÉ News report broadcast on 9 June 1962. The footage shown here is mute.