The Druid Theatre production of The Playboy of the Western World is a triumph in Australia.
The Galway based Druid Theatre Company is making waves in Sydney, Australia with its production of John Millington Synge's 'Playboy of the Western World'.
Druid arrived in Sydney at the end of December for a four week run of The Playboy produced by Garry Hynes. The success of the production at the 600 seat Seymour Theatre has led to an extended run.
While reviews were favourable, some critics had problems understanding the language and accent in this Irish classic. Among the cast is actor Mick Lally of rural soap 'Glenroe' and a co-founder of Druid, who answered criticism about the language and accent.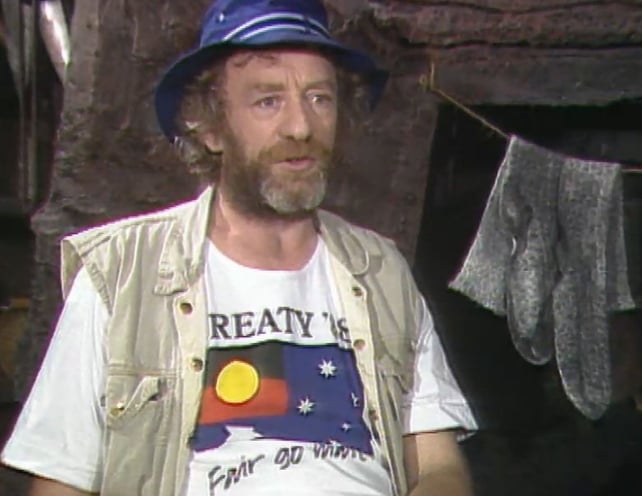 Mick Lally (1988)
Australian Theatre Critic Harry Kippax says of the production.
Their ensemble acting is as good as anything I've seen recently anywhere in the world.
General Manager of Druid Jerome Hynes, is happy with their decision to bring the show to Australia, given the positive reviews and sold out performances. For Hynes, the international exposure for Irish theatre justifies a trip of this nature.
Actress and another co-founder of Druid, Marie Mullen, says that while the production is the most important aspect of their trip, there is some time to enjoy the Australian summer sunshine.
An RTÉ News report broadcast on 3 February 1988. The reporter is Joe O'Brien.