Edition 114 of Century Ireland is out on 22 November 2017 with all the news from 100 years ago.
The main stories include:
Ireland to become aviation hotspot
24 November 1917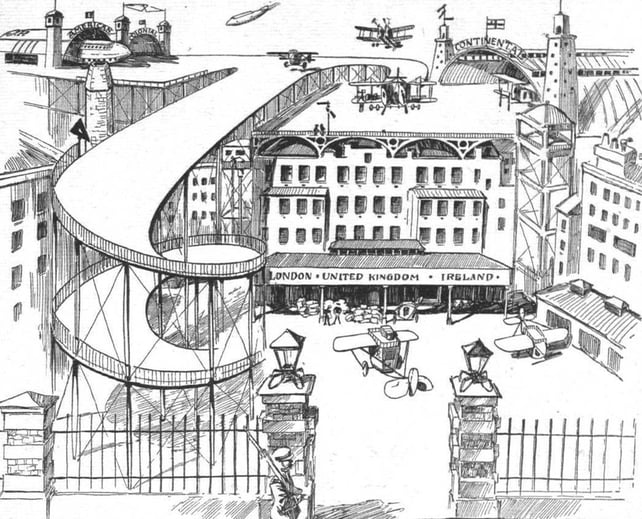 Ireland is set to become a major hub for commercial aviation in the aftermath of the present war.
Inquiries by the Freeman's Journal has revealed plans to acquire lands suitable for the development of aerodomes at several locations in comparatively close proximity to each other.

Russia strikes for peace amid famine and civil war fears
27 November 1917
Russia, which has just experienced its second revolution this year, is suing for peace and an end to the war.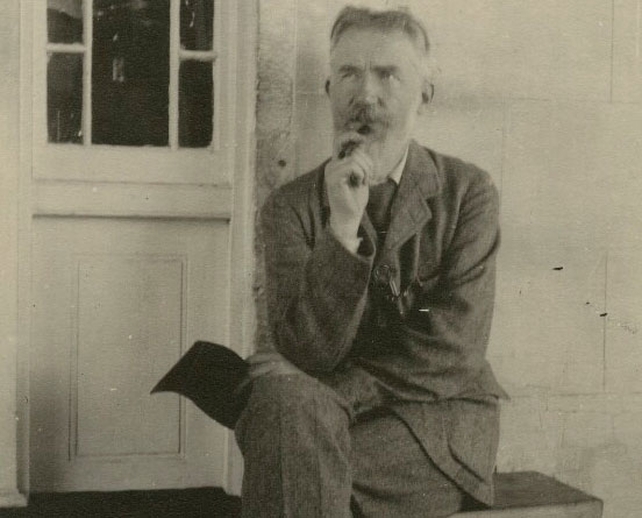 George Bernard Shaw
'Idiots': George Bernard Shaw on Sinn Fein and Ulster's 'Impossibilists'
28 November 1917
With the Irish Convention deliberating on the future Government of Ireland and Sinn Feen awaiting a post-war Peace Conference to make their claims for an Irish Republic, the writer George Bernard Shaw has pitched in with his own views on how to settle the Irish question.

'The Government is killing the Irish Convention' – Trinity Provost
28 November 1917
The Provost of Trinity College, Dublin, has accused the Government of 'killing' the Irish Convention.
Dr Mahaffy leveled the charge in a lengthy letter to The Times newspaper in London, which has been reproduced in many of the Irish press titles.

Cardinal Logue condemns policy of Irish Republic
30 November 1917
The Irish Republic was a dream with no hope of realisation. That's the view of Cardinal Logue as expressed in an address read out at masses held throughout the Archdiocese of Armagh last week.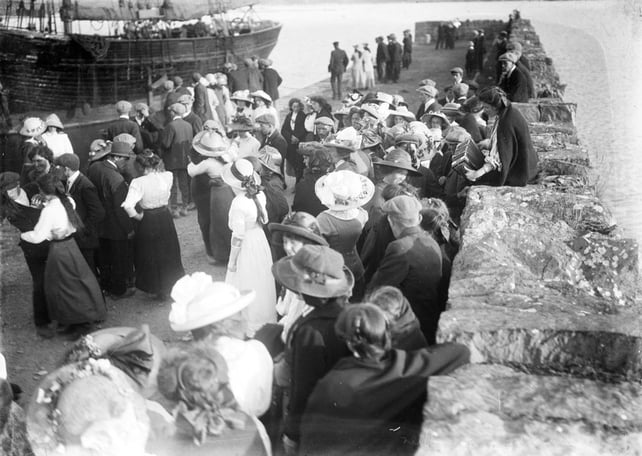 Dancing on a pier. Source: National Library of Ireland
Mixed-sex dancing – an unmitigated source of danger
What are the great challenges of our time?
The Most Rev Dr Morrisroe, Bishop of Achonry, has some thoughts on the matter. Writing to all the priests in his diocese with an instruction to read Cardinal Logue's recent letter in the Churches, the Bishop added some views of his own as to what constitute the great perils of our time.

Five fishermen drown off Wicklow, bodies not recovered
3 December 1917
Five fishermen who have drowned off Co Wickow have been as named as Samuel Davis, John Kelly, Thomas Judd, Hy Hunter and Jas Canavan. The men, three of whom were married, had set out at 8 am in Mr Michael Byrne's fishing smack, but were caught in rough seas and their boat capsized at Ballincarrig Bat, some 6 miles south of Wicklow Town.

Labour must wait', says De Valera
3 December 1917
Eamon De Valera, the MP for East Clare, has said that Sinn Fein has little interest in becoming embroiled in controversy with either the Church or with labour.
For more from Century Ireland, visit www.rte.ie/centuryireland