The Rolling Stones are back at Slane Castle a quarter of a century after their first appearance on the banks of the River Boyne.
Around 70,000 Rolling Stones fans are gathering in Slane in County Meath to see the band play in Ireland for the first time since their Slane debut in July 1982. While the sun was shining at the County Meath venue 25 years ago, this time around fans are braving wet conditions. However, they are refusing to let the rain dampen their spirits.
Can't wait for the Stones, I saw them in 1982, thought it was great, can't wait.
Speaking at an exhibition of his artwork at the Project Office in Dublin's Temple Bar, Rolling Stones guitarist Ronnie Wood is looking forward to playing at Slane again.
Twenty-five years it's a long time and means a lot to the band.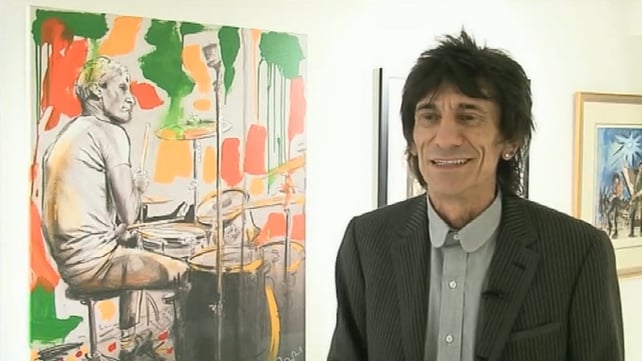 It is rumoured the Rolling Stones could be earning as much as 2 million euro from their Slane gig.
An RTÉ News report broadcast on 18 August 2007. The reporter is Kate Egan.