A new traffic flow system is introduced in Dublin involving a one-way reversal along many streets and the quays.
Sunday was chosen as the day to introduce the reversal of traffic on the quays as it was deemed to be the least disruptive day and would give motorists time to adjust to the new system ahead of the Monday morning rush. However, this was not to be as traffic was heavier than usual for a Sunday.
Many drivers headed for the city centre to see the new system in action and to plan the route for their Monday morning commute. This resulted in traffic jams on Bachelor's Walk, this time facing the other way. As part of the new system, traffic would now flow west to east along Bachelor's Walk.
The scheme means the reversal of traffic flow along the quays, new one-way streets, and three hundred new traffic signs.
RTÉ News reporter Alan McCullough spoke to some drivers along Bachelor's Walk as they waited for the traffic to get moving again. There are mixed feelings about the new system with one motorist commenting,
I'd hate to come down here Monday evening at half five.
Another driver who is delighted with the new system despite sitting in a traffic jam says,
I think the traffic flows much more freely.
It remains to be seen how the new system contends with its first rush hour.
An RTÉ News report broadcast on 29 August 1982. The reporter is Alan McCullough .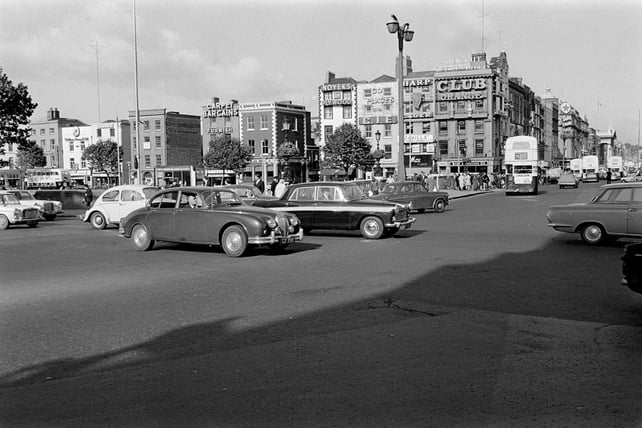 O'Connell Bridge and Bachelor's Walk in Dublin City Centre (1967). Photo by Des Gaffney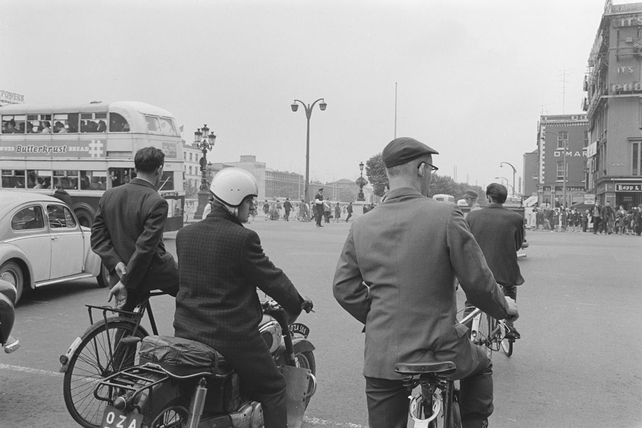 Cyclists at Eden Quay/O'Connell Street, Dublin city (1966). Photo by Phil Dowling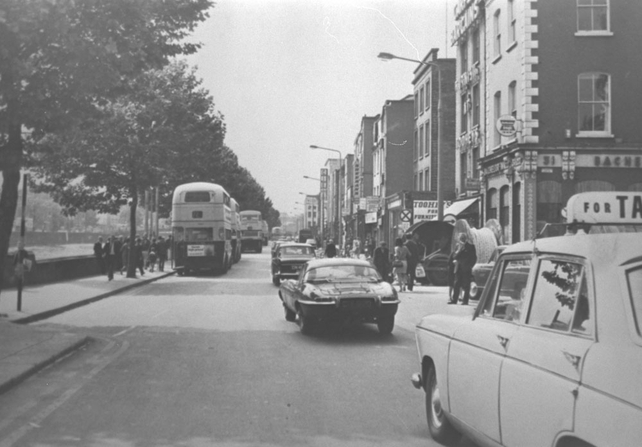 Bachelor's Walk, Dublin (1969)