If plans for an inner city ring route to ease Dublin traffic are rejected, motorists may face tougher restrictions.
The plan for the inner city tangent of ring roads, aimed at relieving traffic congestion in the city centre is on display in City Hall. The public have up to the end of July to make their objections to any part of it, even though the city councillors have decided to reject it.
The overall cost of the road development is £10 million. Dublin Corporation has already spent about £1 million on the four mile inner city tangent road plan. In the process it has acquired several pubs, warehouses and other property for demolition.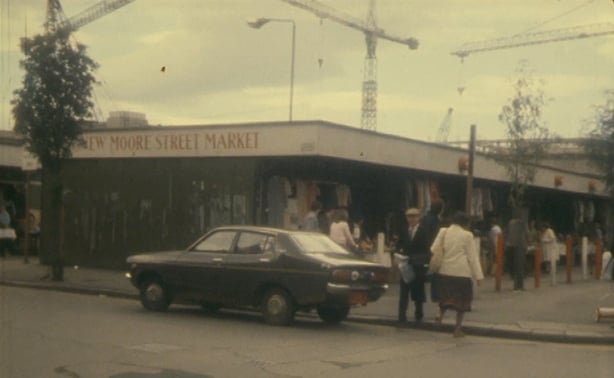 Using a map, the deputy city engineer Brendan Murphy highlights the route the proposed road will take from St Stephen's Green through to Summerhill. He believes that if the scheme is dropped motorists will have to face heavy penalties,
Obviously there will have to be some form of restraint, very rigid enforcement of parking and further restraint measures, coupled with a very big improvement in the public transport to encourage people to travel more by public transport.
Councillor William Cumiskey's vote scrapped the motion for construction of ring route. He thinks roadways are only one small aspect of Dublin's traffic issues and a proper Transport Authority is required.
I think the roads are not being used the best with the traffic problems that we have and also that until we enforce traffic regulations, you're not going to be able to solve the problem.
An RTÉ News report broadcast 28 July 1980.