Emmet Spiceland provide the entertainment at the All Ireland Hurling Final in Croke Park.
The 1968 hurling final saw Tipperary meet Wexford on 1 September. Opening the proceedings on the day, the singing trio known as 'Emmet Spiceland' perform renditions of 'Sliabh na mBan' for Tipperary and 'By the Streams of Bunclody' for Wexford. Sliabh na mBan was written by one of Tipperary's most historical figures, Charles Kickham. 'By the Streams of Bunclody' is said to have been written by a homesick Wexford emigrant.
Playing at Croke Park on All Ireland Hurling final day provided Emmet Spiceland with a huge platform and an audience ready to sing along to support their home county.
Commentator Michael O'Hehir says,
Having saluted Tipperary with 'Sliabh na mban' I have an idea they're now going to sing a Wexford song. Stranger things could certainly happen. But all this is part of the colour and the pageantry of this big day. The day of the hurling final.
Wexford went on to win the title beating Tipperary 5-8 to 3-12.
Emmet Spiceland shot to fame in 1967 when the song 'Mary of Dungloe' topped the charts in 1968. The folk group was formed by brothers Brian and Michael Byrne along with Dónal Lunny. The song 'Mary of Dungloe' was taken from the group's album 'The First'.
The performance presented here was broadcast live as part of the All Ireland Hurling Final on 1 September 1968.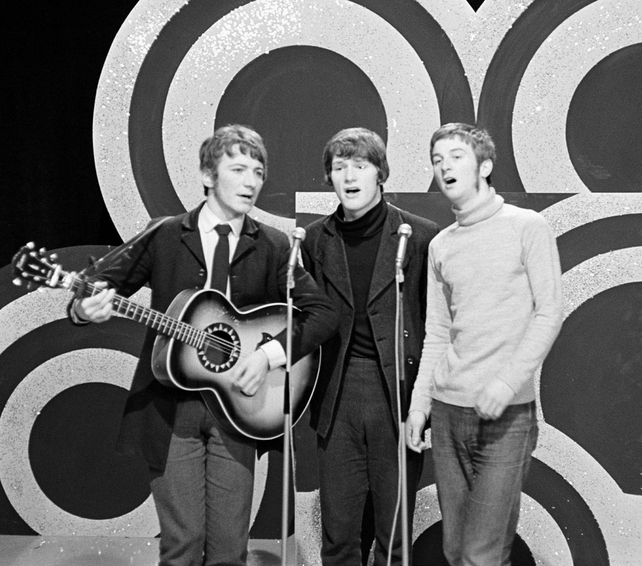 Emmet Spiceland on 'We Wish You the Merriest' (1967). Photo: Des Gaffney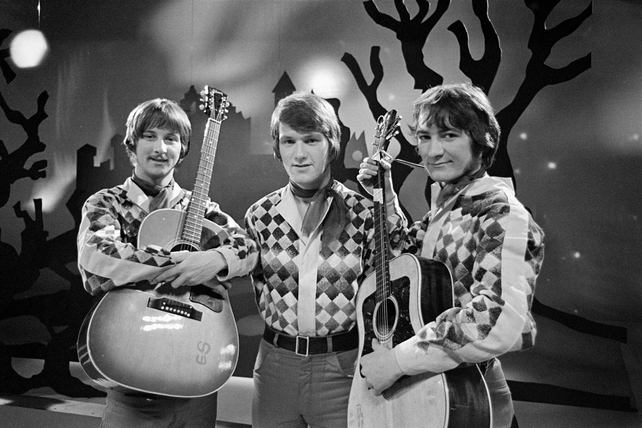 Emmet Spiceland on 'The True Story of Red Riding Hood'. Photo: Peter Dorney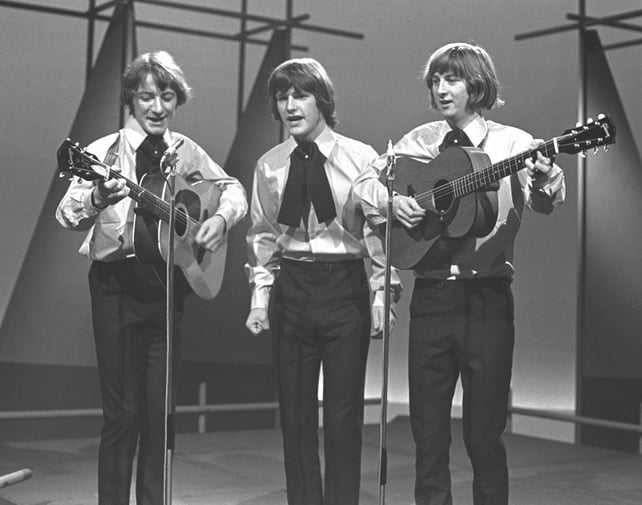 Emmet Spiceland on 'Sing North, Sing South' (1967). Photo: Roy Bedell