From Hornby train sets to Cabbage Patch dolls and Buzz Lightyear to Star Wars; the must-have toys of the last century are on show at the Children's Cultural Centre.
They're the toys that topped many children's Christmas list throughout the twentieth century.
The exhibition which has just opened at The Ark in Dublin's Temple Bar is not just aimed at children.
It's a trip down memory lane for both parents and grandparents.
Three generations of the McDonagh family all enjoyed the exhibition, which gave each generation the opportunity to show the next generation the types of toys they played with.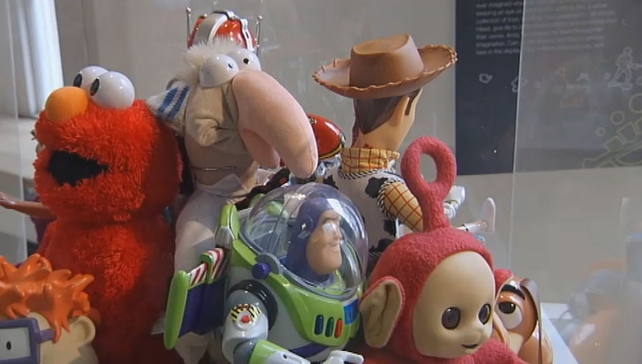 According to the exhibition curator Roise Goan
What's exciting about this exhibition is that there's something that everybody will recognise.
The toys were loaned to the Ark by Dorothy Hanly, a lady in her eighties who has lived much of her life in Dublin and acquired the collection of over 10,000 toys over a period of seventy years.
An RTÉ News report broadcast on 5 July 2007. The reporter is Anne Marie Smyth.