Adele King, also known as Twink, gets her own music and comedy show.
'Twink' will feature music, including a specifically commissioned song by an Irish artist each week, and a selection of comedy sketches. Comic collaborators are with the multi-voiced Jonathan Ryan and up-and-coming young performer Tom Murphy. The show is produced and directed by John McColgan.
In the opening scenes of episode one in the series, Twink arrives at the door of RTÉ and greets Bernie (also played by Twink) and Rose Violet played by Jonathan Ryan. The pair gossip about Twink and how she got her big break with Mike Murphy and the fact that Mike Murphy is now for the chop.
According to Ultan Macken in the RTÉ Guide on 9 April 1982
The Twink series is the highpoint of Adel Condron King's career to date and seems destined to establish her as an all-round entertainer. She brings to the programmes a wealth of experience in theatre, dance halls, radio and television.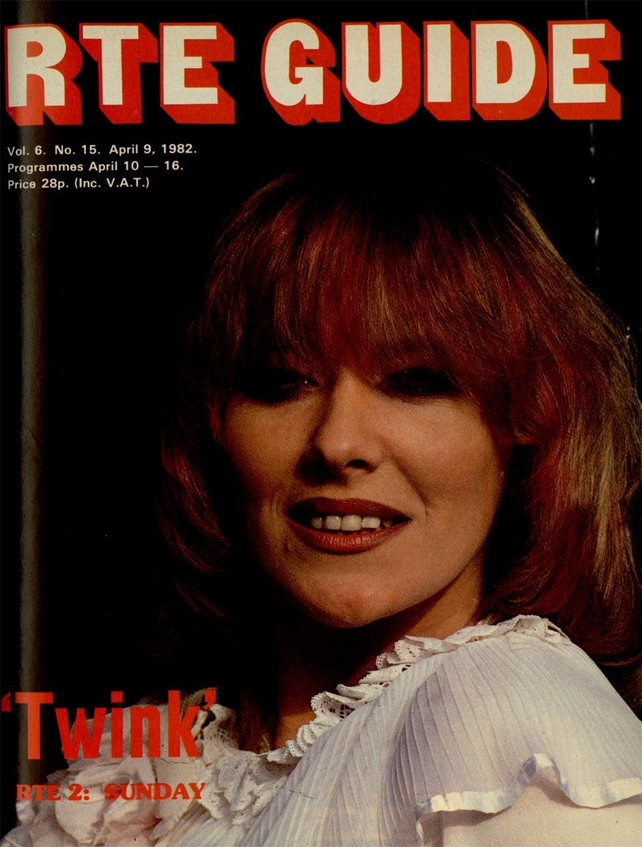 Twink on the cover of the RTÉ Guide on 9 April 1982
This episode of 'Twink' was broadcast on 28 March 1982.