Proving there is no show like a Joe Show, Joe Dolan charms presenter Siobhan Cleary on the RTÉ chat show 'Performers'.
Siobhan Cleary interviews top entertainer Joe Dolan about the highs and lows of performing in Ireland.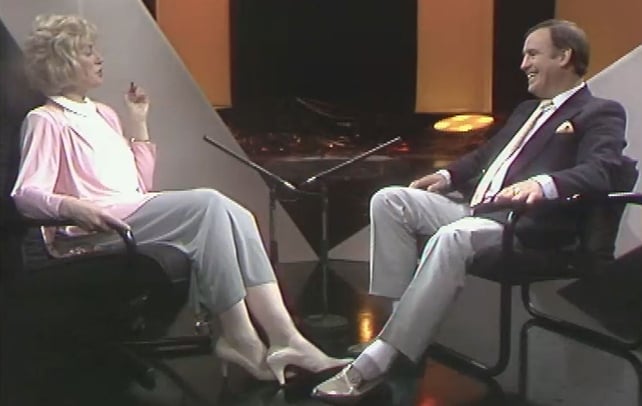 Joe Dolan chats with Siobhan Cleary (1986)
The Mullingar native whose career spans from the 1960s to the very moment divulges how he deals with his devoted fans, some photographic tips and the types of audiences he enjoys as a performer.
I prefer cabaret or concert...You have everyone's attention really. A dance hall well fair enough they are a lot of fun now...I find that people well...they are chasing this bird over here the fellows are and the girls are chasing that fellow over there and it is a constant movement of bodies and it is a distraction.
'Performers' was an RTÉ light entertainment late night chat and music show hosted by Siobhan Cleary broadcast on 8 July 1986.