Filming of 'The Last Remake of Beau Geste' starring, co-written and directed and by Marty Feldman is underway at Adare Manor in County Limerick.
The film is loosely based of the novel Beau Geste by PC Wren but in this version Michael York and Feldman play adopted twin brothers Beau and Digby Geste who end up joining the French Foreign Legion. The cast also includes Ann-Margret, Trevor Howard, Spike Milligan, Peter Ustinov and Sinéad Cusack.
Mike Murphy lands a small role as a yokel and along with two other actors is given direction from Feldman. On set Murphy bumps into Spike Milligan in costume as the character Crumble, an old man. Milligan has no problems learning his lines as he only has one to remember
The young master is home.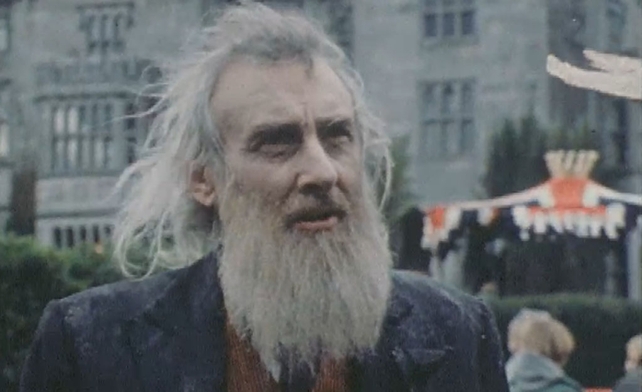 Spike Milligan would like to direct but cannot deal with the financial side of the film-making process. He points out he has already directed 'The Running Jumping & Standing Still Film' but is unhappy that Richard Lester took the director credit.
Marty Feldman has a great deal of control over his current production but the financial side is totally in the hands of the accountants and money men behind the scenes.
I have what we call creative control but it's always within the limits of the budget.
This episode of 'The Likes of Mike' was broadcast on 15 February 1977. The reporter is Mike Murphy.