A catalogue detailing the history of Irish film is now available on CD-Rom from the National Library of Ireland.
At the National Library of Ireland Robert Monks is compiling a catalogue of the early pioneers of Irish film. The names of actors, directors and producers and much more information about Irish film can now be found on a CD-Rom thanks to the work of cameraman, producer and director Robert Monks.
For the past three years, he's been buried in the depths of the National Library, researching and compiling Ireland's filmic history.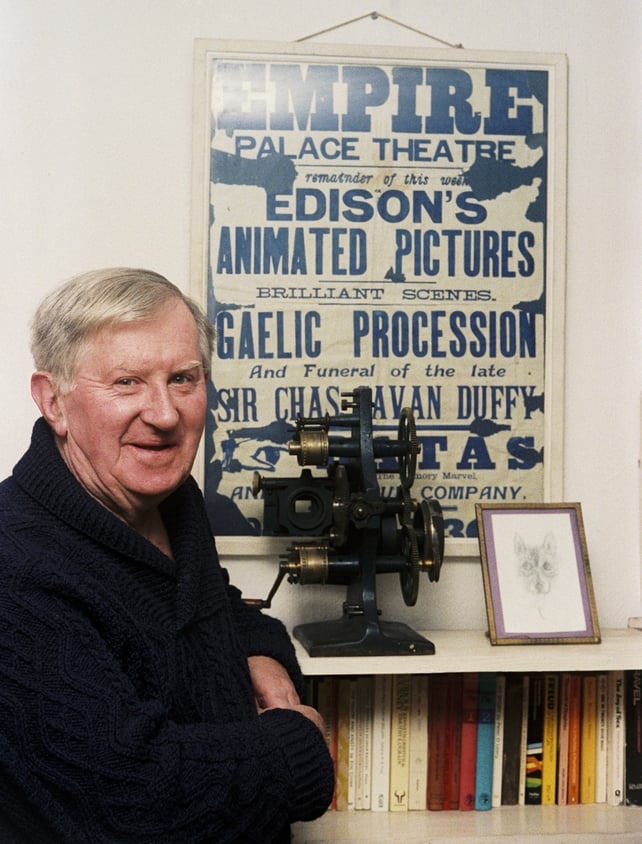 Liam O'Leary, Film Archivist (1983)
The work on creating a catalogue was begun by renowned film archivist and co-founder of the Irish Film Society Liam O'Leary (1910 - 1992), who had done the ground work on a history of Irish cinema. Liam O'Leary died in 1992 and the research was then continued by Robert Monks. The CD-Rom covers 90 years of Irish film from 1896 to 1986,
Detailing everything from the name of the cameraman to the gauge of film used, from the production company to the entire cast list.
Speaking to RTÉ News about the piece of research, Robert Monks says that there are now 1,670 films on the database and he has since discovered more. The CD-Rom 'Cinema Ireland 1896-1986' is available to purchase from the National Library for £25.
An RTÉ News report broadcast on 7 February 1997. The reporter is Colm Connolly.