Dark City looks at the diversity of life in Dublin between sunset and sunrise.
A film depicting a city between the time that the day time inhabitants of offices and shops depart, and their return the following morning.
'Dark City' depicts the contrasting life in the city of Dublin from dusk until dawn. From the homeless men and women at the Simon Community Hostel to the music and dance of the night clubs.
This excerpt show Dublin before the city awakens, the only signs of life on the streets are the homeless in shop doorways and on park benches, and the late night stragglers returning from a night out.
'Dark City' was broadcast on 31 January 1977. It was was produced and directed by Joe Mulholland.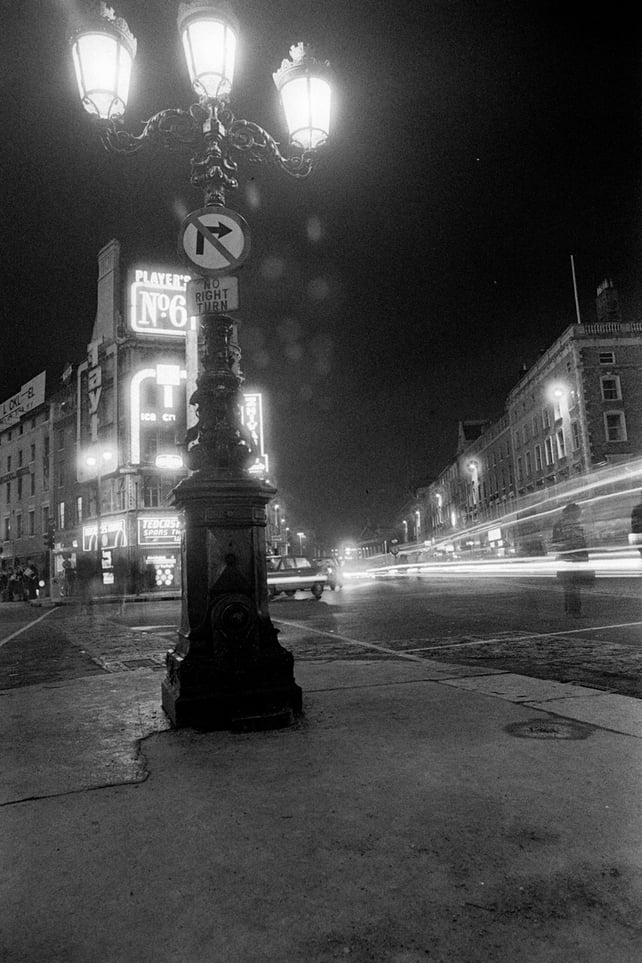 View from O'Connell Bridge facing Westmoreland Street and D'Olier Street, 1977