Employees of Clondalkin Paper Mill occupy the factory in protest over job losses.
The occupation occurred just days after the mill closed when talks aimed at averting the closure broke down. Workers rejected a bonus scheme which would have saved around 300 of the 470 jobs at the plant.
The workers now claim that they had been misrepresented on this issue and had been given a raw deal. The decision to occupy the plant was taken after a mass meeting of workers, who are still optimistic that their jobs could be saved. The workers plan to remain in the factory in relays of ten until they get their jobs back.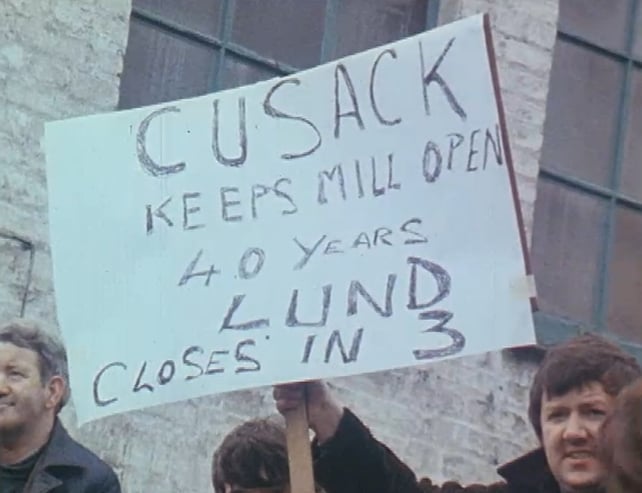 Clondalkin Paper Mills Sit-In (1982)
They accused the Clondalkin management of intransigence and of wanting to the close the plant.
The workers speak to RTÉ News about their demands.
An RTÉ News report broadcast on 25 January 1982. The reporter is Alan McCullough.